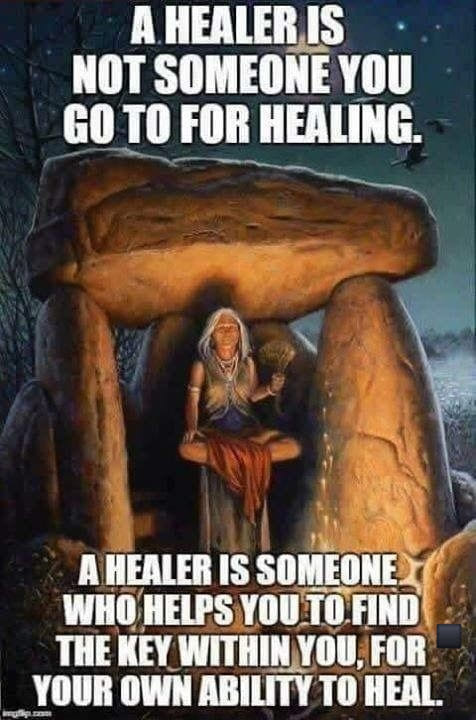 - Mothers testimonial for her 12 year old sons tune. Good morning Vicki ☀ I just wanted to tell you that Israel got gold in his forms & silver in sparring. He did his breathing exercise before & after both events & even had his lucky obsidian stone with him he fought like he had never fought before & even shocked himself. Thank you for all you do & helping my son find his power 🙏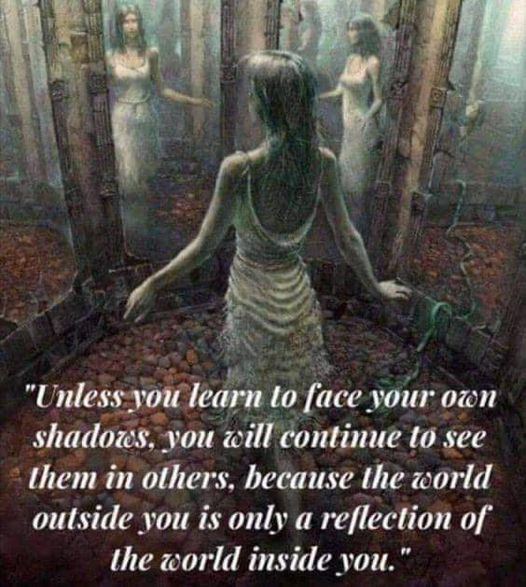 - A stranger I was having a conversation with shared with me Vicki's services. I was so intrigued and was very curious. I called to inquire about the services and was so happy I did. To detail my four sessions would be very long. Her work ethic is of the highest integrity and love. I feel so connected in a new way, grounded and calm; I have never felt such deep peace within myself.

She is so intuitive and told me things which I had been struggling with and thinking about constantly. She dissolved an old trauma which had been leading my life by racing, running & worrying constantly. She said something which I thought was profound, which was; unfortunately, most people are hooked into the matrix with tons of trauma, driving their earth-ship; she said; not all, but most souls are either chasing after something or running from something operating out of full primordial mode. Always ask yourself, why am I moving in this direction? Who's in control of the earth suit? When you think you have your life figured out, all your ducks in a roll, In 1 session, I realized I was not only running but chasing success for 28 years.

Never satisfied, troubled marriage, almost an alcoholic, which I am relieved to share I have not had one drink since. Was a deep mother issue. I have never known this center still point she was able to get me to. She somehow activated those energy centers, not the chakras, this she spent a lot of time clearing and scrubbing & cleaning, and refilling with golden energy. Once I was able to get to the center point in each of those centers with her guidance, they linked and illuminated; she used her sound instruments, & also guided me to each of them verbally. I feel my life of suffering has ceased. It feels like I lost 50 pounds of poison; the suffering in my mind, my soul my outlook to the future has forever & completely changed. I have tried so many therapies, nothing compares to this! I cannot express enough gratitude and recommendation to her work. She recommended I continue to clear daily out all energies thought forms with a simple mental exercise with ease, grace, and love so I don't repeat more of the same. Every session was completely different, which she expressed to me in the beginning. She said she never knows what will happen; spirit guides, and she simply assist souls in transmuting their toxic held energy patterns in the body, the mind, and the bio-field. The world needs this level of wisdom and experience. Thank you so much Vicki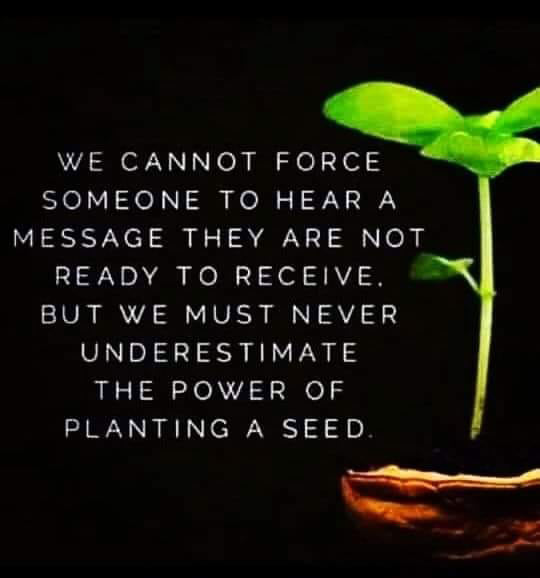 - I had never done any energy clearing, so I went into my sessions with Vicki as a blank slate. During each session, Vicki would ask me about certain times in my life when she could feel the stress I was under. These traumatic times had happened in the time periods she identified from my body energy in our sessions and worked in those areas. She would end sessions in a sweat. I think my body did not want to easily release the "suffering" energy. There were many other, overall, subtle healings that I did not realize at the time, although I ended the sessions feeling different - relaxed, renewed, stronger.

So I have waited awhile to see what the lasting effect is. I can say that from this time forward with Vicki, I have been opened more spiritually. For many years, I have looked to New Thought and metaphysical spiritual understandings. However, since the sessions, I have moved deeper into my spiritual side — just the feeling in general which has led me into studies, readings, understandings, etc - so much so that I don't merely allow for a certain time to be in my spirituality, but rather, I live it 24-7. I see myself (and everyone) as split between spirit and human self (some people call the "self" ego), that individual human self that would have everything just as we want it to be if possible. I am constantly aware of self and keeping it in its place. Overall, I've had a new feeling about my life, and I attract fortunate events and new friends who make my life better. So thank you, Vicki! We are lucky to have you here in San Antonio!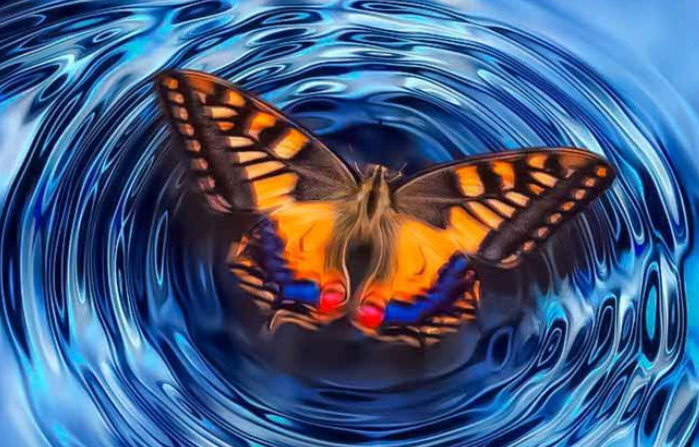 - "Vicki was highly recommended to me by my sister. After listening to my sister's experience, I felt called to follow suit. Vicki gave me a rundown of what she does. Before we started tuning, she did a reading before I arrived, which revealed the angel(s) of self-worth, pleasure, and addiction healing. I was already planning to do the package with her for the sake of my spiritual healing, but that confirmed further that it was the right decision.

During and after my sessions with her, I don't feel the need to drink anymore, I'm more alert to my surroundings and to myself, and I no longer want to die. Although I still don't know what my purpose is yet, I feel like I'm on the right track to finding out. It's still unknown, but I'm clear on what to do."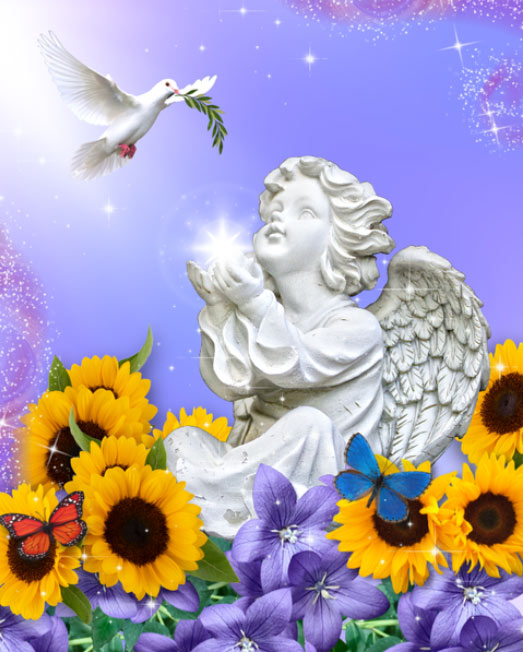 - A mother's testimonial and 10-year-old son. Israel is doing & feeling great. He was so excited to tell my sister all about it; they are very close. They both talked about the eye that they saw. He definitely seems more positive in general. He was always hard on himself when it came to things (school, taekwondo, basketball, etc.), but I definitely see a positive change in him & he seems happier. He was skeptical about the session at first, but now he's been thanking me ever since. 😊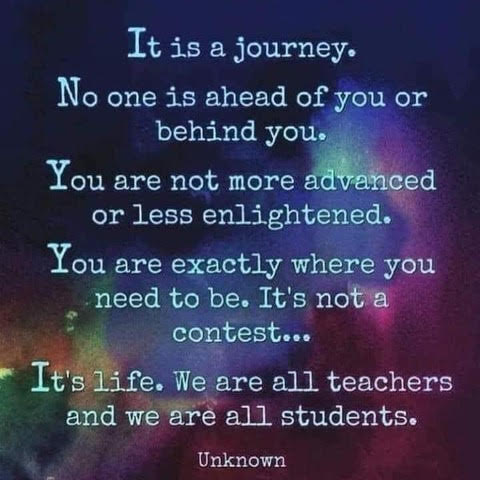 - Hello Vicki. I wanted to thank you for the amazing tuning sessions. I am 64 and finally feel free of anxiety and stress; I feel so free and full of energy. I never realized how bound I was in these energies until it was released. Again, thank you so much; I am a new woman!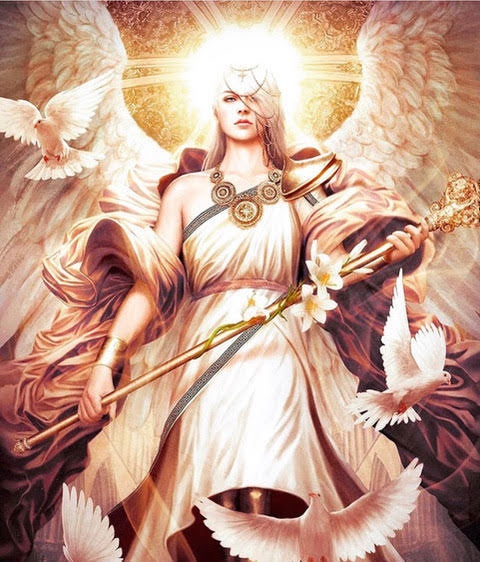 Sessions with Vicki - I had recently been interested in getting chakra cleansing & I so happened to come across Happy Body Vibrations online. I spent a couple of hours browsing through their website & had a feeling that I needed to schedule a session with Vicki. I was introduced to biofield tuning, sound & light therapy & I absolutely loved every minute of it. I had four sessions with Vicki & I could feel my body, mind, & soul feeling so much lighter, relaxed & open after each session. I have low back pain due to scoliosis & my back pain had subsided after these sessions & my attitude & outlook on life was so much more positive. She gives you the tools & resources to continue your healing journey outside of her sessions which I appreciate so much. Vicki is the kindest soul & her passion for healing others is so beautiful. I truly believe that anyone can benefit from cleaning/healing sessions with Vicki & highly recommend her - Lina C.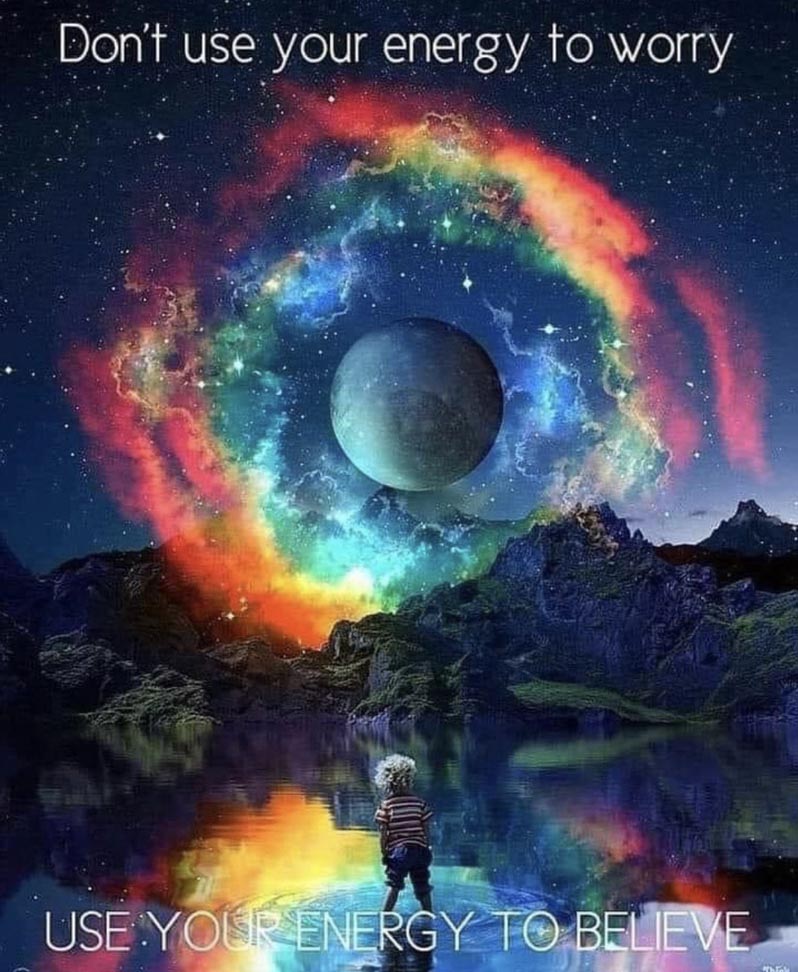 - I decided to try biofield tuning as a supplement to my own meditation practice. I found each session to focus exactly on the areas I needed clearing even though I didn't know what those were before each session. Vicki is an experienced healer and was very helpful not only in her biofield tuning services but also by giving me tools I can use myself when I experience certain emotions / thoughts come up in order to continue the work of clearing old patterns. In the first session Vicki identified and cleared a lot of stuck fear based energy below my feet. She mentioned that this probably caused me to trip over myself / stumble for no reason which has been my daily experience my entire life. I have not experienced any issues with tripping or stumbling since. I have felt so much more free to walk confidently and with ease. The remaining three sessions focused on areas of self worth, fear, and disappointment and although thoughts related to these do still arise, when they do I am able to acknowledge them and allow them to pass without them causing me to become upset or stuck in that thought pattern. I am able to reset to a peaceful state of being much quicker than ever in the past. I am so grateful to have found Vicki and for her services which I highly recommend.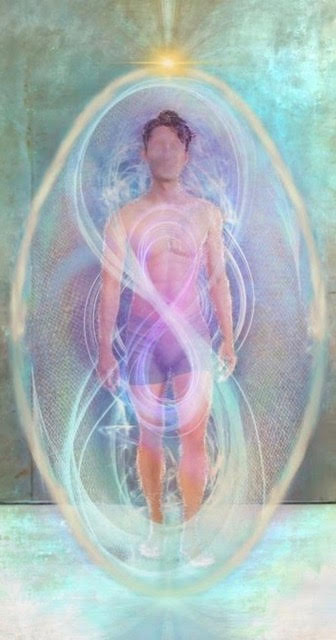 - Wow! Where to begin? Vicki is absolutely intuitive and incorporates multiple sound healing modalities to her practice. She is so kind and loving, and that comes through in her work. She makes you feel very comfortable, and her healing room is very relaxing. Vicki is so knowledgeable and just absolutely amazing! She helped me through so much emotional baggage that was exhibiting physical manifestations in my body. We are energetic beings, and we need these tune-ups to help us stay in alignment. Whether you are healthy or already experiencing physical manifestations, Vicki can help! I highly recommend her, so much so that I had to get my mom and sister some sessions with her. I wish I can gift this experience to all my loved ones! You won't be disappointed! Thank you so much, Vicki!!!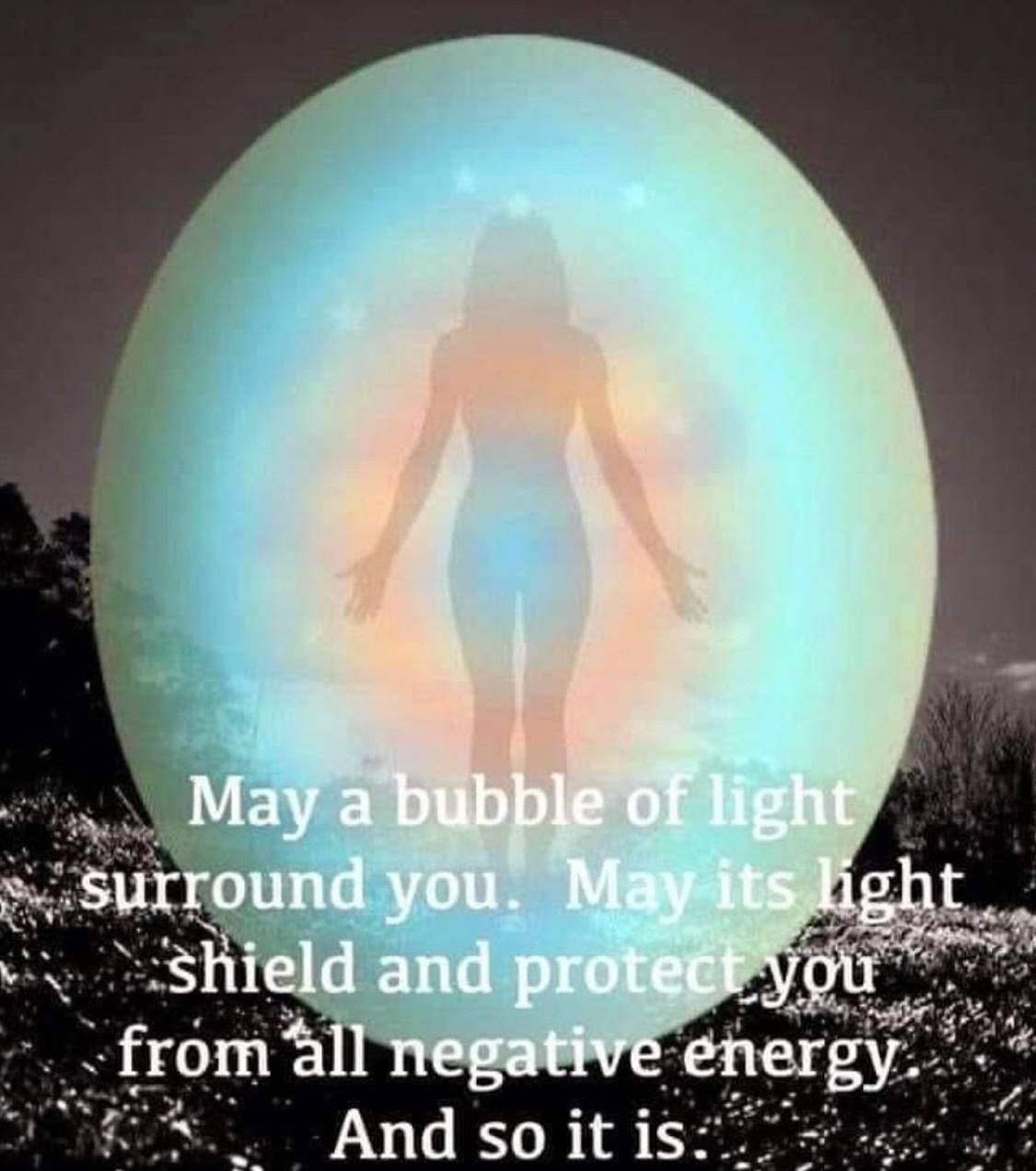 - Wow feeling so peaceful never been this easy to access - my understanding of the world has completely changed - I was like a balloon with to much air - I have been exercising, yelling and other discharging behaviors because my balloon is too tight - having sh_t in my bio field is like being in a noisy room - it's like finally someone turned the fan off and my body isn't overcharged - wow - this all makes so much sense - I love my new awareness as an energetic being - just floating around 😊😊😊
- "I had a few Bio-Tuning Plus sessions with Vicki. Based on my experience, I highly recommend a session with Vicki."

If you have ANY interest in self-improvement and long-term well-being. If you are on the fence, schedule a session - the benefits are better experienced than described. Vicki has deep knowledge and experience and genuinely cares about her clients and improving their well-being. The service Vicki provides may be seen as outside the box to some - yet that's also why the results are real and long-lasting. Vicki addresses the root causes of issues. I've experienced greater clarity, increasing ease of thought, and emotional and physical well-being since my sessions. Vicki is of the highest integrity and provides a pioneering service.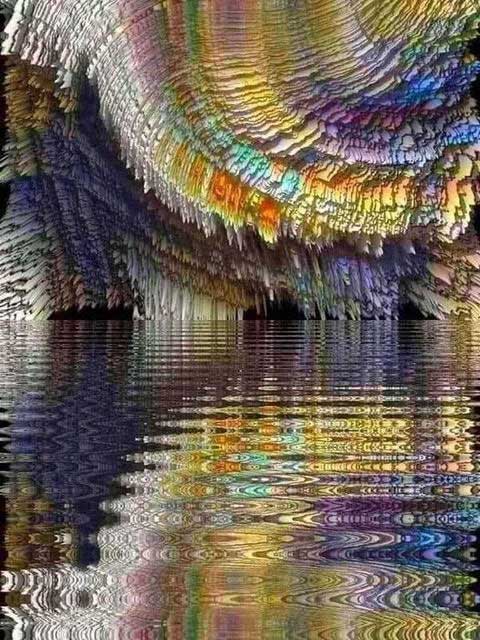 - I feel GREAT! The fog is gone, and I feel light and refreshed; seriously, I feel brand new & am full of energy. I am so grateful to you, even though you said my higher consciousness healed me. All I know is I came to you for biofield tuning, and now I feel brand new. Thank you, Vicki, you are the best!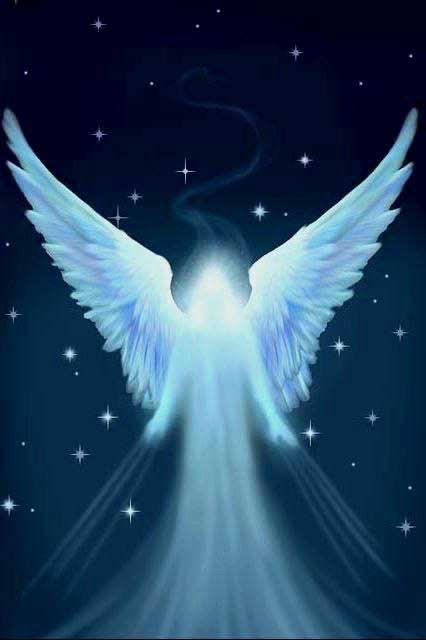 - Vicki, the pain is totally gone in my left knee and minimal in my right. Last night I kept waiting for the pain to start happening, and it never did. This is so exciting because I have been living with so much pain in my knees at night that it has kept me from being able to get to sleep. I sleep great as well. Thank you from the bottom of my heart. Excited for our session next week.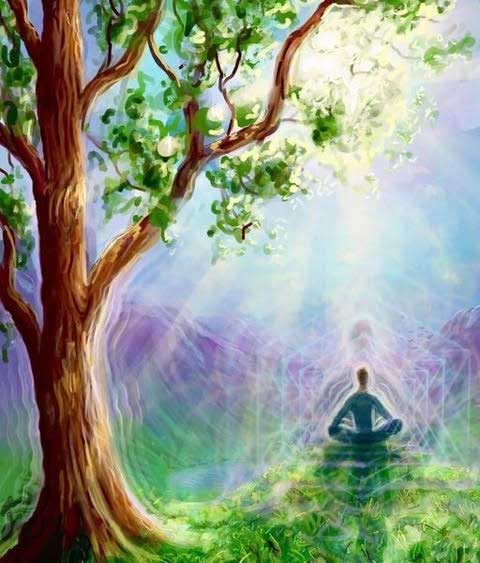 - To anyone who is considering a bio-field tuning session. I would highly suggest to open up to working with Vicki because of her enthusiasm, grace, and knowledge that she carries and the depth that she is able to explain. It is a really profound experience. Again, thank you.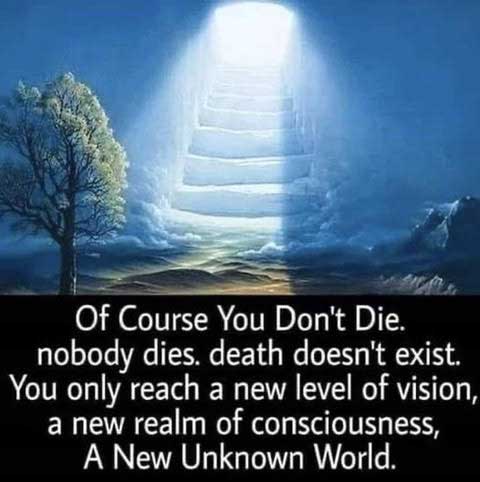 - Thank you for our session; I had no idea of the amount of negative energy I was holding onto. I was so relaxed; I did not want to do anything in a good way. I felt so peaceful and clear. I was not expecting this to be as impactful as it was.

I am looking forward to working with you; going to be interesting to see what else we discover with our upcoming sessions. Thank you Vicki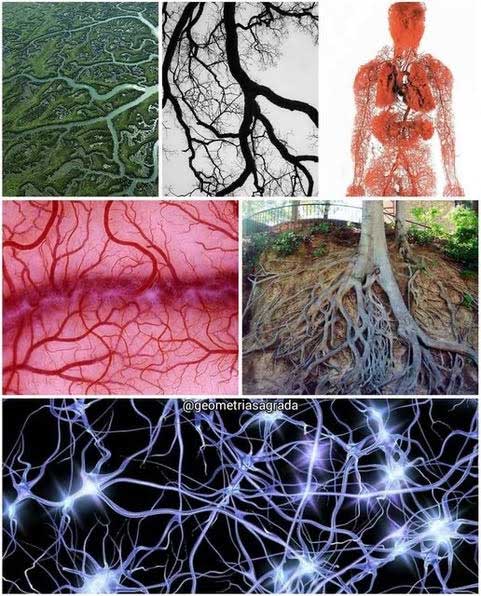 - My experiences with Vicki & the Tuning sessions have gone far beyond my wildest expectations. Through his profound practice, many blocks hurts, and literally pain has been cleared. So grateful, thank you.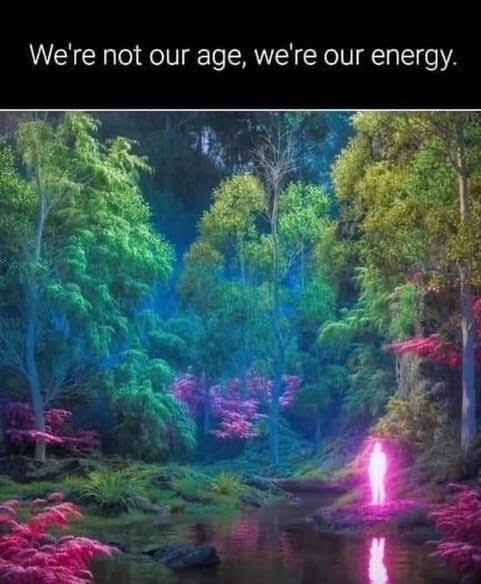 - When I first went to see Vicki, I was optimistic but skeptical. I knew I needed some kind of non-traditional therapy but didn't know what, and when I heard about biofield tuning on a podcast, it just resonated with me, and I knew I needed to try it. Five tunes later, I can say beyond a shadow of a doubt that Vicki is the real deal.

My first session, I went in with the mindset of "I know this can work, but I don't know if it will work for ME." I've never been good at meditating or getting out of my own head enough for me to really get into any sort of meditative state. But with Vicki guiding me, I was able to go deeper than I ever have before. I had some truly amazing revelations and a lot of breakthroughs from my childhood, and even cried and laughed during the session as different memories and realizations came to light.

I knew I needed to come back again, so I bought the package of 4 tunes and scheduled them roughly a week or so apart. Each session brought different things to the surface, and I was able to have multiple breakthroughs and releases each time. My husband even noticed such a difference in my anxiety level that he decided to try it, too. After one tune, he also decided on the package of four. While I can't speak to his full experience, I can say that during his first tune, he had some dramatic physical shifts take place.

Needless to say, biofield tuning with Vicki will be something that we continue as part of our regular healing and self-care routines, just like chiropractic care and a healthy diet. I'm excited to see where this kind of regular maintenance will take us in the future.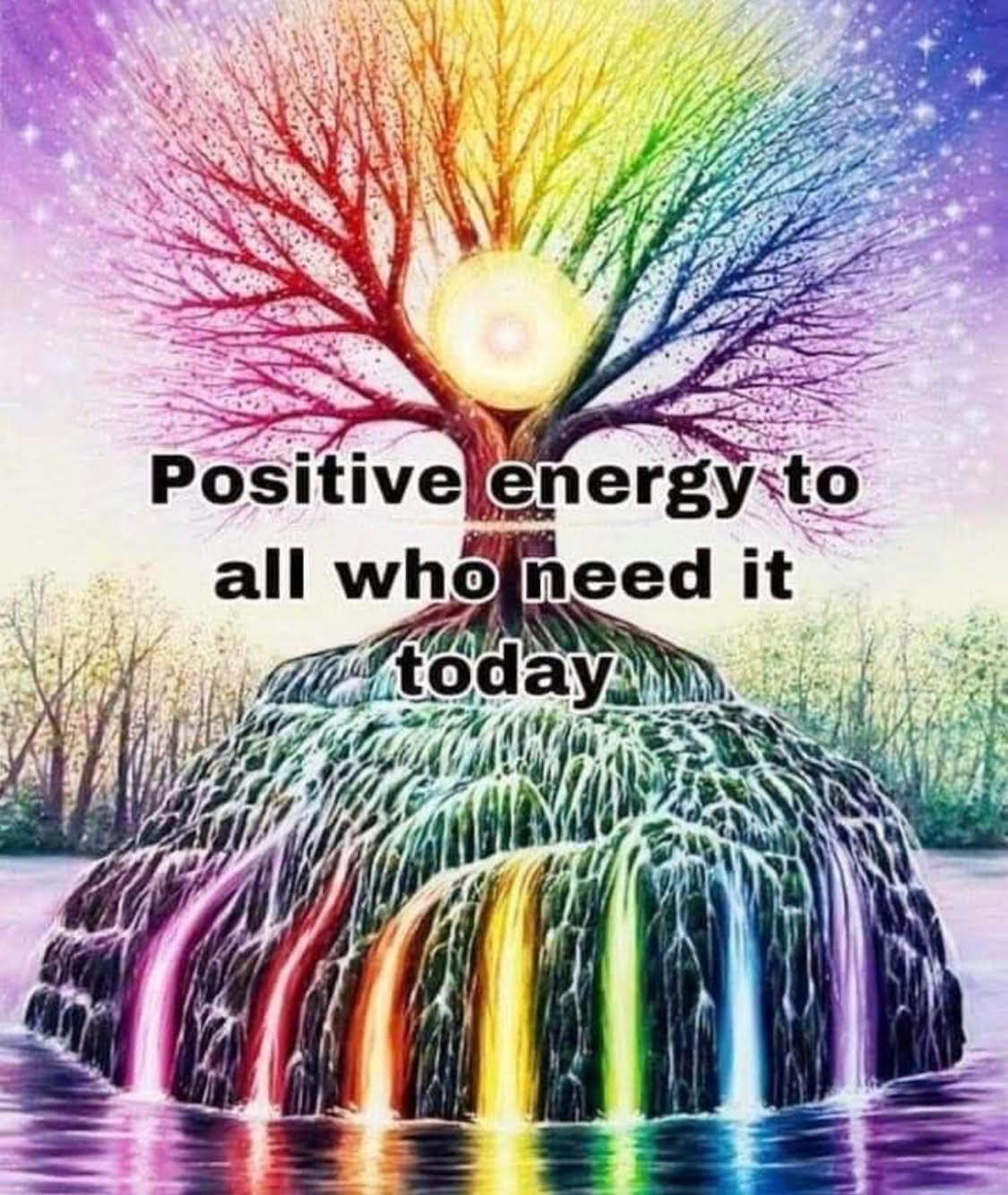 - I went to Happy Body Vibrations for a Biofield Tune Plus, Vicki, used many sound instruments.Right after the treatment and for the rest of the day, I had a surge of energy and a sense of well-being. I had a major problem with my neck, which I have had chronic pain for several years. I was scheduled to have a surgical procedure. After the service, that problem went away without any surgical intervention. On the second visit, I detoxed, but then I woke up with a lightness and a feeling of being back to my original self. I felt like dancing, so I did. No music required; it just came to my mind. Vicki has a wealth of information to share; make sure to ask! I highly recommend her services.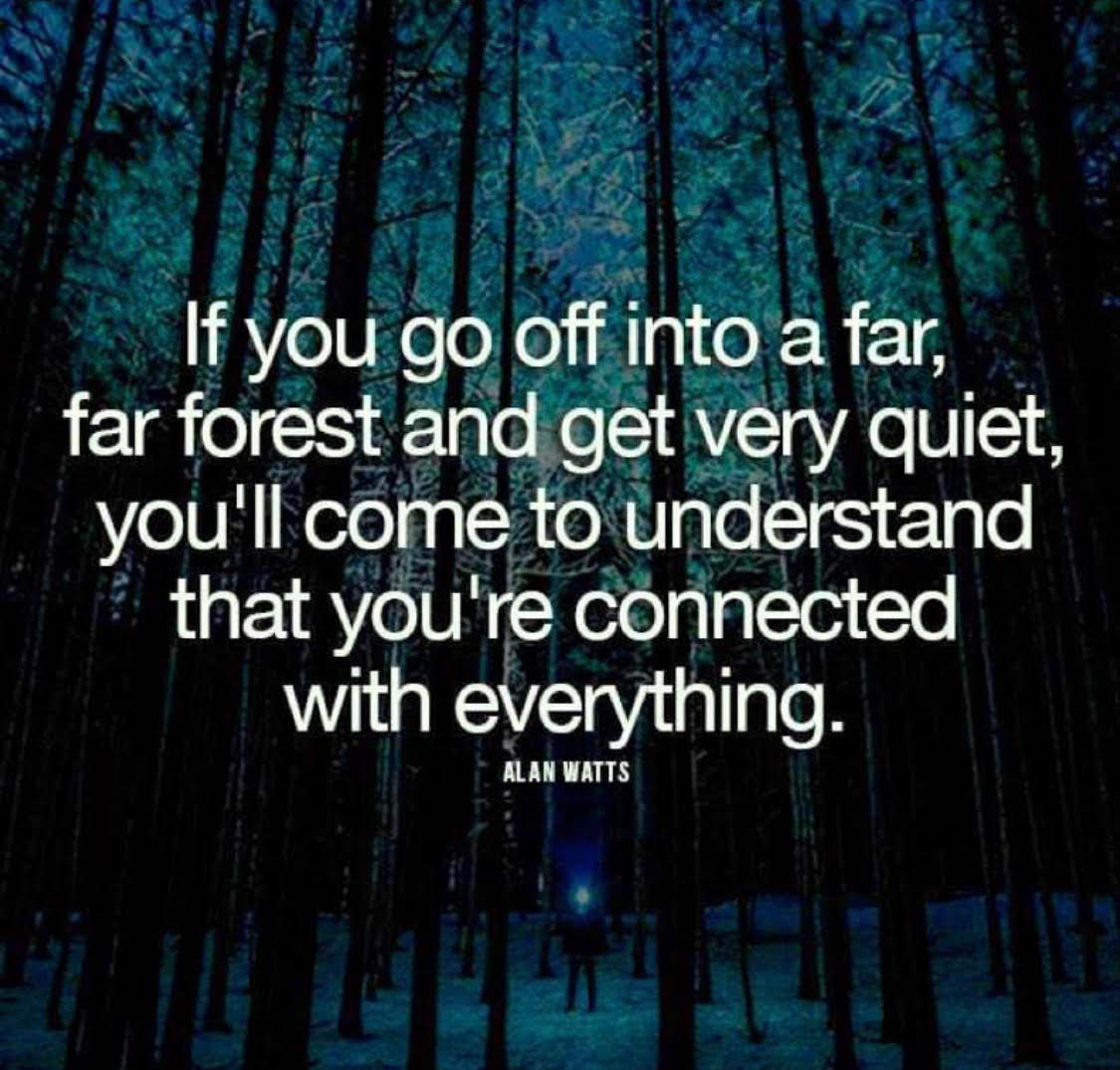 - I heard about tuning the human biofield on youtube and sites I frequent. I searched in my city and found one certified practitioner, Vicki, at Happy Body Vibrations. The Happy Body Vibrations website is very interesting and has a lot of testimonials, and it all intrigued me. I was shocked by how honest and willing she was to answer my long list of questions that I had while we were on the phone. I am new to the idea of the body being electric. When I arrived to my appointment, she was very personable. I have to admit I was unsure if I believed in this idea. As she asked me very specific questions, I felt a strong sense of knowing; something inside of me realized I was exactly where I was supposed to be. I will admit, my first appointment, my mind was very active, but I was extremely relaxed afterward in an indifferent way compared to a massage.

I had the best night of sleep since I can remember, and the next day I had a huge boost of energy, both mentally and physically. I realized something really happened to me. She shared with me that I may have a big AHA during the tune, or I may have it the next day or a few days later. I decided to go ahead and purchase her tuning package. I booked my tunes weekly as she recommended.

To sum up my experience, my four appointments have completely opened me to an entirely new way of feeling, thinking, and being. I have never in my life experienced this deep calm and internal knowing. I have learned so much! This experience, along with her wisdom and loving care, feels like a powerful gift that has lifted my soul on every level. I now feel centered, powerful and have new hope for my future. Definitely try this, especially if you're hesitant; you will not be disappointed!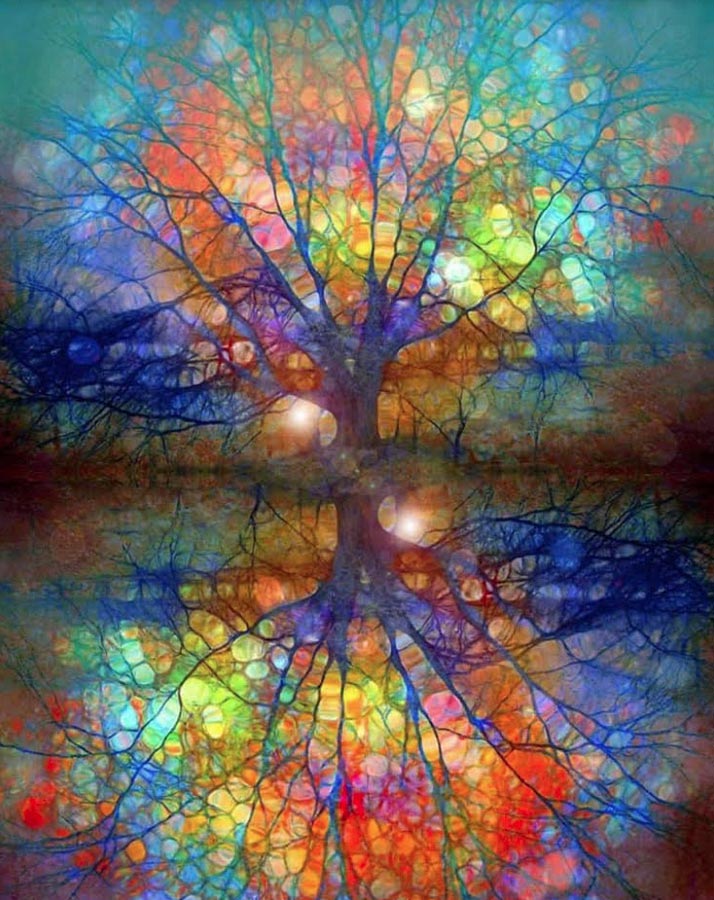 - I met Vicki a couple of years ago at the Energy Healing & Art's Fair. I had two bio-tune sessions last year, which were very interesting and eye-opening. It leads me down a path to learn about my electric body. Recently I received two more sessions, which literally were life-changing. I had huge releases. I felt and still feel very light and refreshed.

I was very curious about the differences between my sessions the year before last. I would like to share how she explains the reasons for my breakthrough. She said; Your individual healing is between you- your higher-self and God. She simply facilitates and introduces coherent signals to your electric bio-field and body. She uses many different energy tools-modalities to smooth congestion in the field and the body. She went on further to say she believed since you opened your mind to a deeper understanding, you were able to surrender not only in mind. You allowed yourself to gently receive the input when one simply observes the energetic experience of a tune; instead of trying to figure it out logically, magic and healings happen very easily. She said she always can sense when one is in the busy mind; it is like a closed-loop chatterbox, which creates subtle energetic blocks or pushbacks. She said she believes one of the hardest things to learn in life is to "relax in life." She shared, kids are the easiest to work on. They simply receive and great clearings-releases happen in the body-mind field. Where the mind goes, energy follows. When clients are able to get into a mindful breathe and simply observe all sorts of releases and expansions take place. For me, this was huge to understand. I can see how my mind definitely created pushback disharmony for me. Thank you, Vicki, you are the best.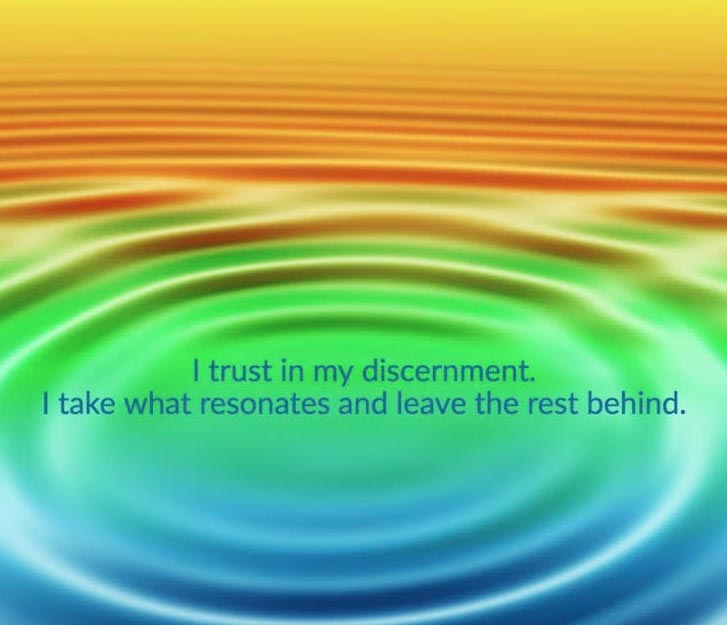 - I am now 79 years old, and I have been going to Vicki at Happy Body Vibrations for monthly sessions now for two years. The swelling in my feet is gone, my body feels much calmer better, and my food is staying down much better. I know I have a long way to go to get all things cleared up. I am in it for the long haul and look forward to a much longer life.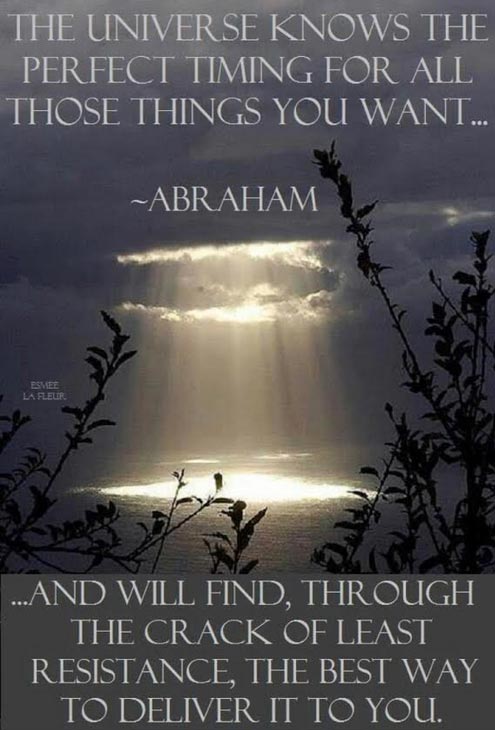 - I'm so happy I found Vicki Jackson because she has helped me release old events imprinted in my biofield that were keeping me from living my purpose on earth and being a happier and more peaceful person. As we've progressed with my sessions, I have also seen improvement with my headaches, numbness in my hands, more relaxed shoulders, my hips, and glutes stay in alignment longer and feel minimal pain in that area. She has educated me more about my chakras and the importance of them staying aligned and opened as they tie into my relationship and spiritual journey with Jesus Christ, Jehovah God, and my Holy Spirit. Thank God she is a strong and faithful sister in Christ! Furthermore, she has also helped my boyfriend, and I strengthen our relationship and align ourselves as a couple to be in harmony with one another and do away with challenges we've had in the past by doing couples sessions. Thank you, Vicki, for coming into my life!! I know you have a lot more to teach me, and I'm so looking forward to it!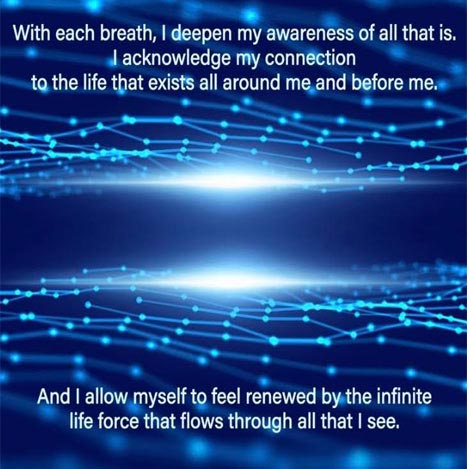 - This is an incredible journey! After my second bio field tune I am feeling significantly lighter and able to hold my vibration consistently at a higher level. I am sure that makes sense to you. I feel greater emotional resilience. I am not aware of any emotional purges but generally feeling happier in my skin. Thank you! My time with you is very precious and very healing!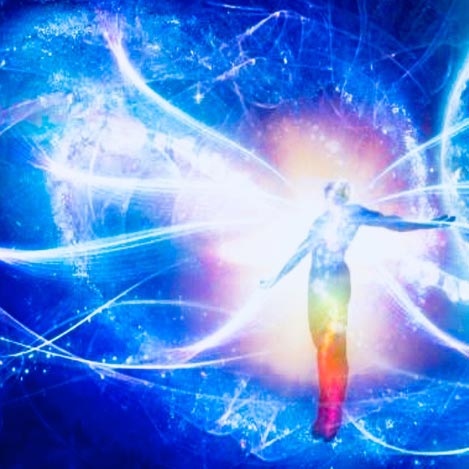 - Hi Vicki, thank you for an amazing tune up / sound bath yesterday! I was reeling about the entire experience! You are amazing!! Clearly very experienced and I felt like I was getting a top notch experience. Btw my favorite part was the drumming, but the whole experience was out of this world!! This was very relieving. Yesterday I felt definitely more relaxed!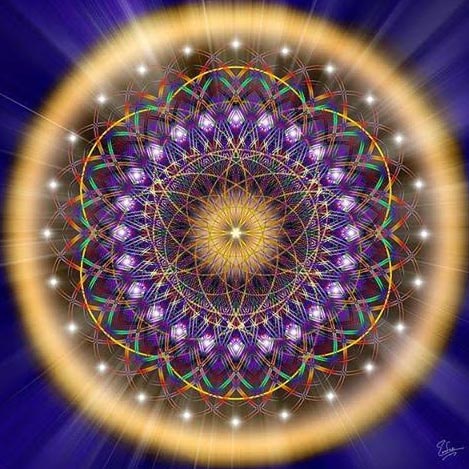 - Vicki has helped me so very much. I am truly blessed to have met her and have the opportunity to receive sound and light services. I am a serious case and hear voices along with other things going on. Things have subsided for me, and she has shared powerful mindful exercises about living in the "Light" and not being negative. I thank God for everything she has taught me and given me so maybe I can have a chance at being a productive member of society. Love ya Vicki!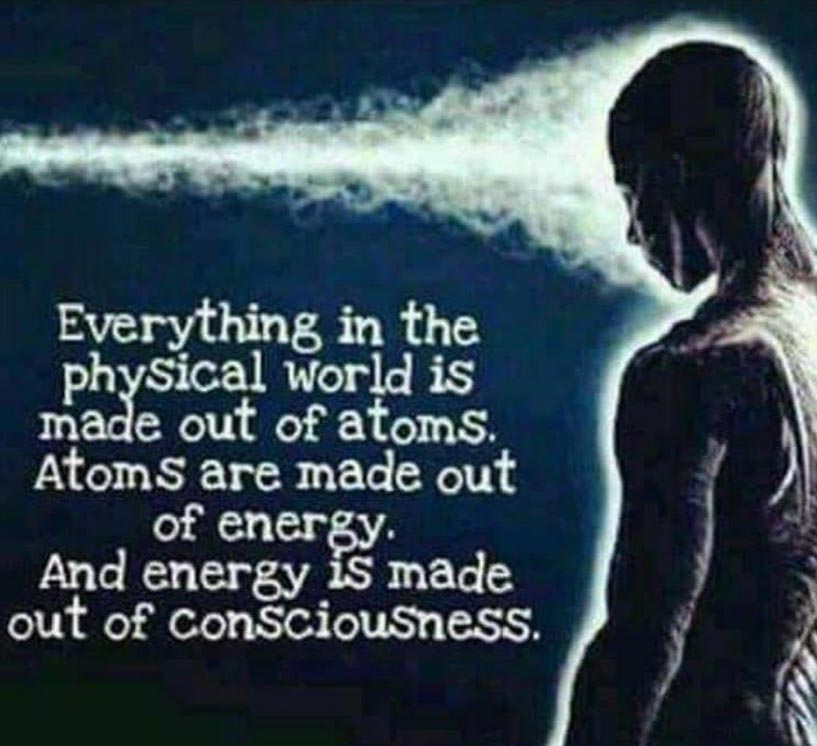 - My tuning experiences have been so beneficial in terms of coming away feeling more clear physically and emotionally. I always feel extremely relaxed and grounded, but also, the sessions are just so fascinating and have some way of clearing out old stories. Vicki's presence alone soothes. She is very intuitive and guides me on vivid journeys. Her healing room is magical; sometimes the sessions are interactive, and other times just silent, and her using her many tools of sound and light. I feel as though I am in a different world. She has taught me many ways to manage the ups and downs of the outside and my inside world. She listens, but more importantly, she really hears and cares. I feel so blessed to have the opportunity to grow and heal under her wise and caring energy.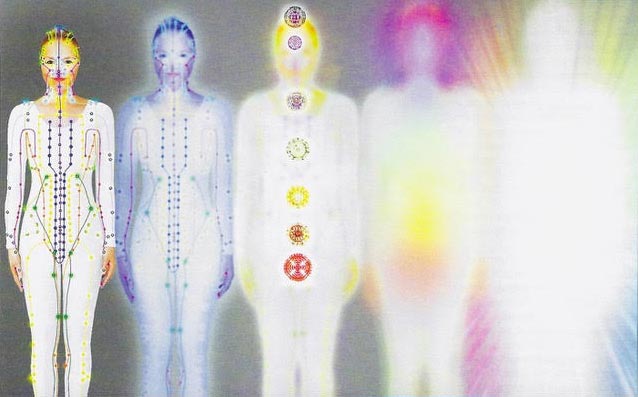 - I highly recommend the services provided by Vicki Jackson at Happy Body Vibrations. I have had four sessions with Vicki, and after each one, I have shed layers and grown in spiritual strength. In the beginning, I did not feel the benefits right away, yet I knew I was changed. Now after a session, I flourish.

My sessions were scheduled for bio-field tuning plus and an aura cloud 3D image (the last two sessions only); however, other healing methods were done based on the energy circulating in my aura at the time. Vicki has performed not only bio-field tuning but also photon genie-light, sound bath-chiron gong, color, and crystal therapy, and reiki for me to heal. Vicki's years of experience and intuitive knowing are some of the awesome things about her. Other awesome and wonderful things are her wealth of knowledge, her willingness to listen, her desire to help, her easy-going personality, her great smile, her glow, and her warmth.

Vicki has answered my questions weeks after a session. Unsolicited, she has guided me to books, videos, and websites to assist me. She cares, and that is one of the most important and awesome things about her. Even if you are just curious, give her a call. I guarantee you will only benefit from doing so.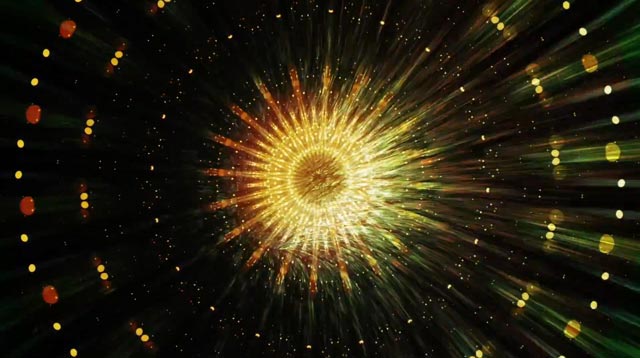 - I ran into a situation where I needed an urgent session to remove something foreign in my energy field that was causing me great distress and anxiety. I am so thankful to Vicki for working with me at the last minute! As a healer myself, I could tell something was off…making me feel crazy! I needed some help! She immediately picked up on what was going on and got to work aggressively. So appreciated!! She is very caring and a pleasure to work with. I would absolutely love see her again to get tuned up! Would highly recommend her!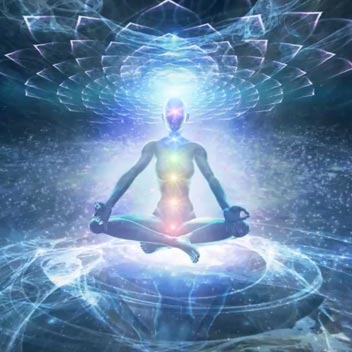 - Hi Vicki! You may not remember me but we had a session back in Oct. 2019 and it was the best experience I've had. I still constantly think about it. Your healing work sparked something in me and late last year I was being drawn to Reiki and I kept thinking what if I became a healer? Well, this past weekend I became Reiki I & II certified! I just wanted to share with you that you and your healing power impacted me. Thank you for doing what you do.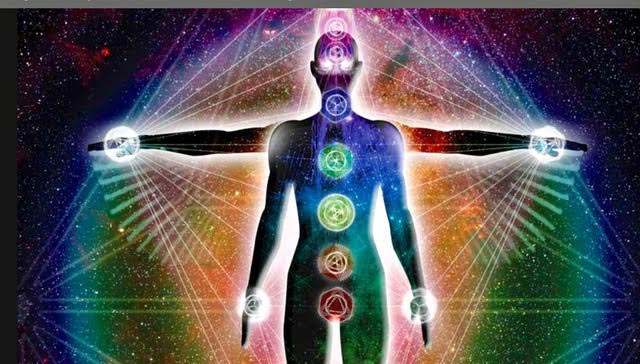 - Thank you for the wonderful session last week. I am definitely feeling the benefits. I have more energy and feeling very positive and light. The mindful breathing exercises, I have continued, WOW :-))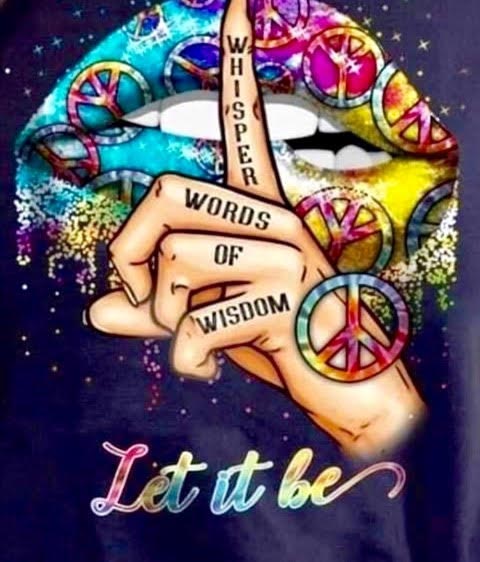 - Vicki is an amazing person. She was able to give me relief that pain killers could not. The chronic pain is gone, my neck is normal again! I feel like a new human being. Thank you so much!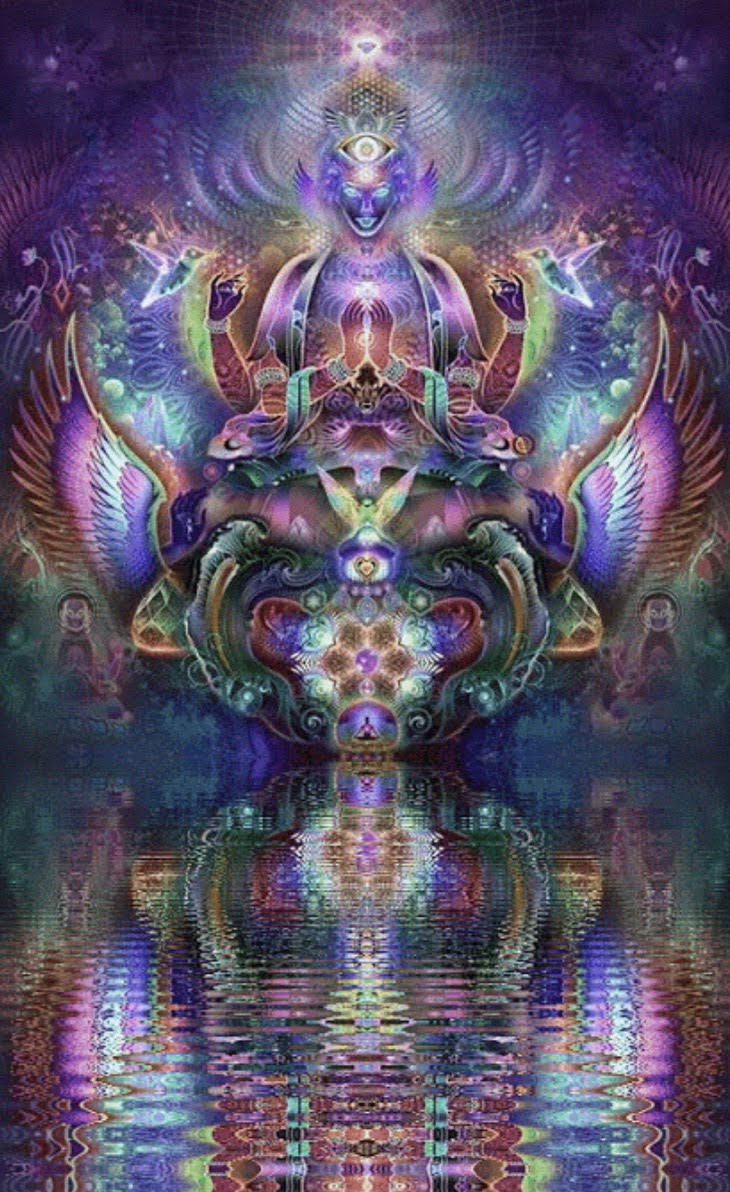 - I had a delightful afternoon with Vicki. We did a biofield tuning plus, which was very energizing and calming. I felt a lot of subtle energies during the session and had a strong sense of energy moving in my entire body, it was as if I was juiced. Then she took me on a very vivid nature mediation, using singing bowl and playing a gong. That was an amazing trip. The experience made me wonder. Where do I begin and end? Where am I? I cannot wait to do another session. Vicki is very down to earth and real, I highly recommend her gift to anyone whom is searching for deeper meaning.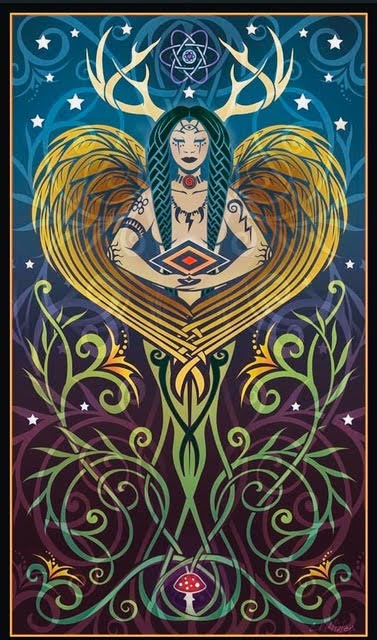 - I feel sooo much better since our session yesterday. In fact I had one of the best night's sleep in a long, long time!! Thank you! I do believe the session marked a change for me. It marked a turning back towards being present, being in my body, and allowing myself to let go. Thank you so much for your honestly, professionalism, and care. To me you are Great Mother of this earth.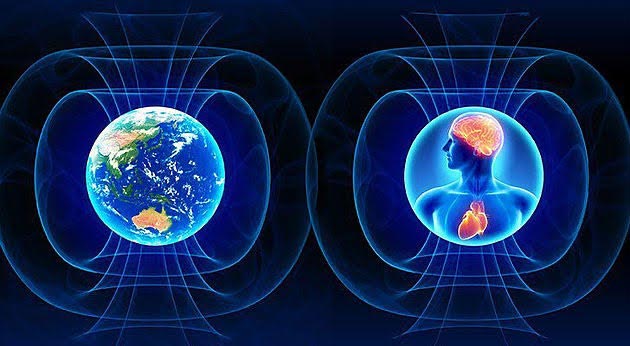 - This was my first biofield tuning session. I did not know what to expect; however I was ready to receive and just go with the flow. Vicki is a great intuitive healer that sensed the areas around my body what were blocked with emotions just by striking a tuning fork. It was incredible! She was able to pinpoint a horrible time in my life and helped that energy let go from my magnetic body field? I do not fully understand how this works, I am amazed how light and free I feel. This is better than a massage. Its been over a week and I still feel super light and happy. Thank you.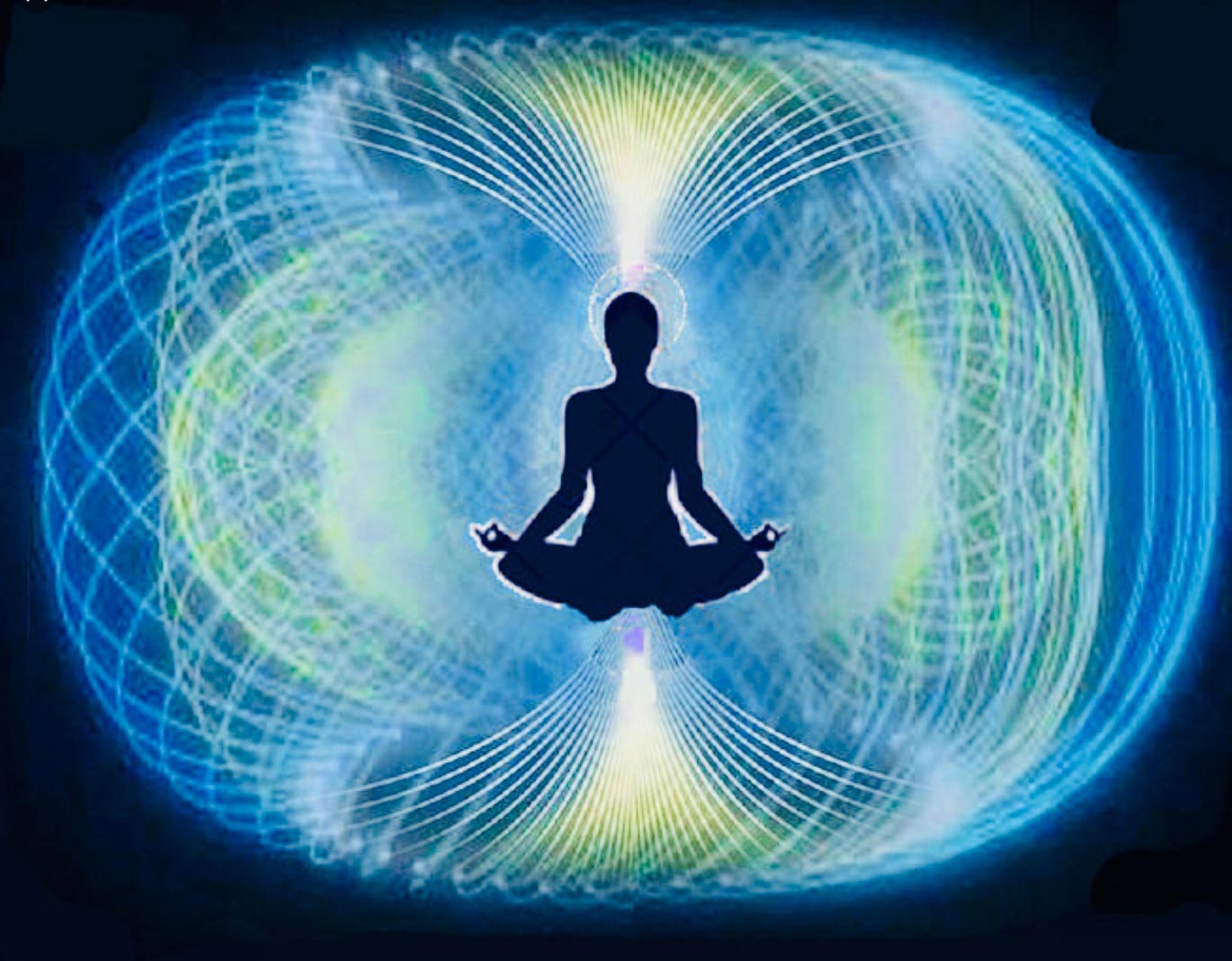 - I purchased a package with Vicki at a health fair, I have had many light therapy sessions. So glad I trusted myself that day. I can honestly say, every session has been remarkable and new, she somehow manages to take my experience deeper with each session. Not only do I feel like a new man, I have learned so much about myself and learning to release the "unknowing" energy my body was hanging onto. I cant begin to tell you how liberated I feel. She has taught me so much! I have tried to mediate for years, Vicki easily guides me deep inside my soul to access my light-body. She is genuine, down to earth and trustworthily. I highly recommend her!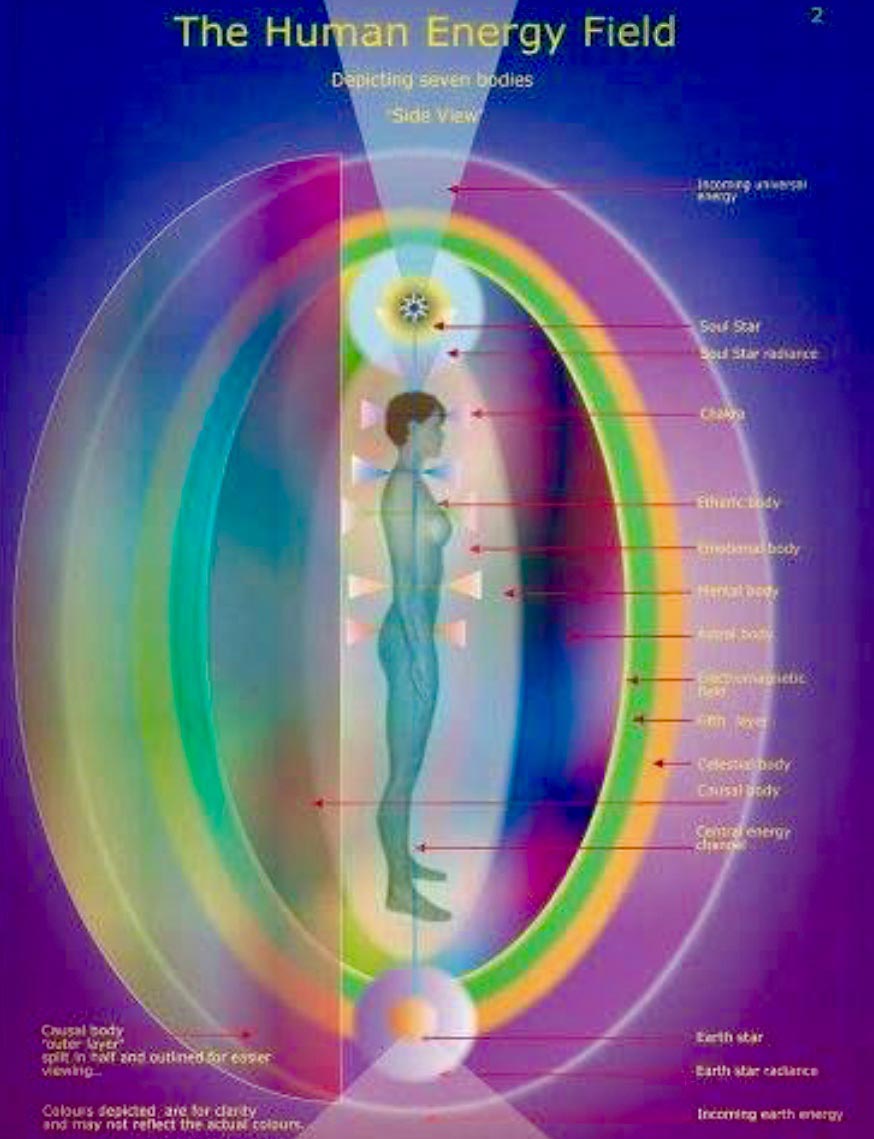 - Happy Body Vibrations was highly recommended to me by a good friend. After my first session, I could not believe, I sleep all night! After the session, I felt so relaxed, felt so grounded and balanced. I loved the guided meditated she took me on, I love nature and her analogies using nature helped me unwind were beautiful, felt so surreal. I felt great the next day, I had a surge of energy it was undeniable this service adjusted my field of energy. I have to admit, I was very skeptical about this energy work, but now I believe, also I very much appreciated the honestly she shared with me. When you're really ready, do the inner work. I would be honored. She could see inside me, she is very intuitive, and was spot on with my situation. I highly recommend her.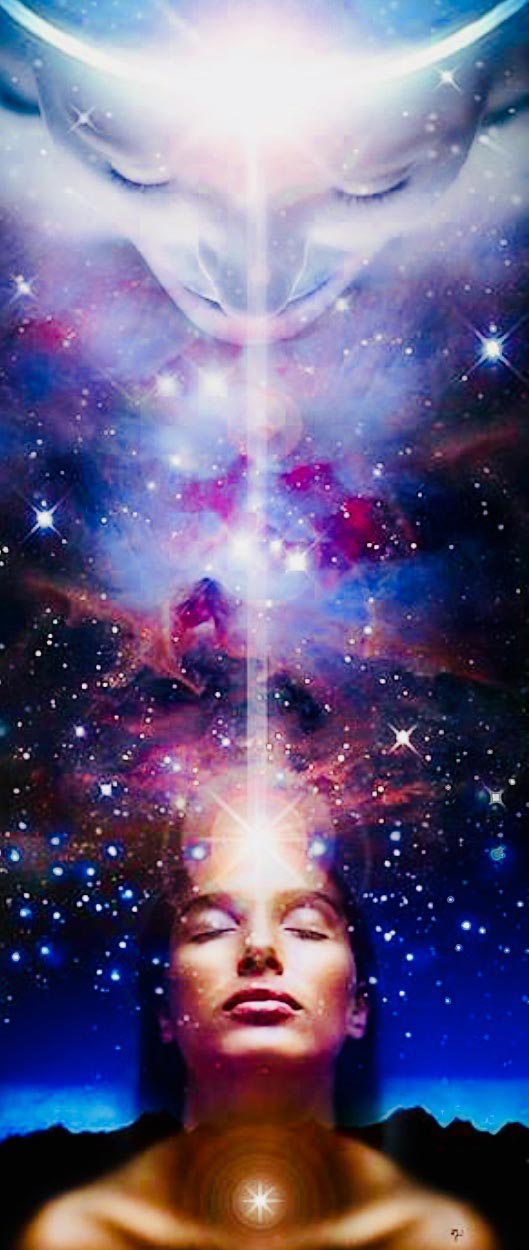 - I will never forget what Vicki said when we first met. The "further you go inside yourself, the clearer you will see on the outside" Every session I have had has been a distance tune. At first, I was unsure about the distance tune, I can testify it is real! She has help me recognize & connect to my higher-self. We visualize beams of light reaching to one another. Each tune has always been different, but always expansive. I always feel grounded, light and a sense of well being. There has been so many releases that I have experienced, this would turn into a book. ust know: If you are looking, look no further! An Authentic Light Worker!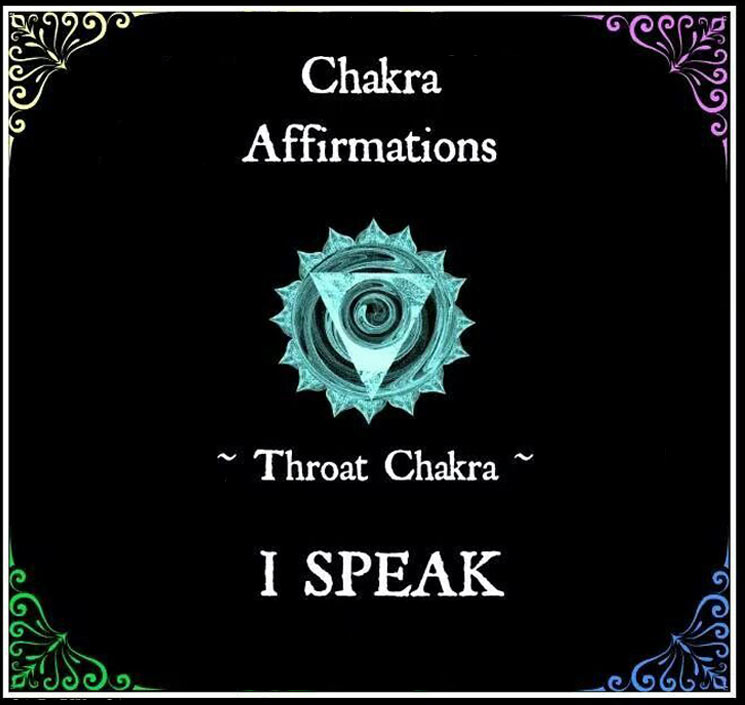 - After a bio-tune session with Vicki, I've been very active and more energetic than normal! I've been extremely talkative with everyone I come up to, feeling good! :-)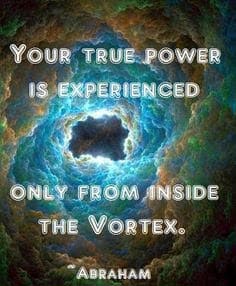 I had a reading and tuning with Vicki and it was a very intense and surreal experience. She was able to read things that I had not remembered, or even told others. I felt an immense sense of connection to things that had escaped my memories for so long. This allowed me to face them and clear the negative attachment. I had been dealing with a ringing in my ears for several years and after my session with Vicki, it had cleared out in one ear and minimized in the other to a faint ringing. After this reading, I was able to let go of so much negative energy that had continued to plague me, even though I had not been cognizant of it. I definitely plan to go back for additional tunings and encourage everyone to have a reading with her...it will change your life. Thank you so much, Vicki, for the safe place to begin my healing journey. You are amazing!❤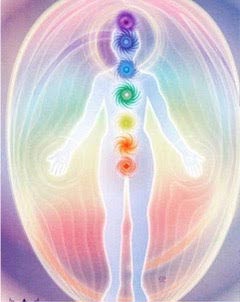 I arrived at my session with an open mind and an open heart excited to learn about biofield tuning and to experience it for myself. Vicki has such a warm and comforting energy about her and made me feel so at peace about what I should expect. My session helped unblock chakras and clear energies that were weighing me down. After, my whole body was vibrating, and I fell so electric! I felt fluids move through my body, I was able to meditate and see beautiful colors. The next day I was so pleasantly surprised when I received a text from Vicki asking how I was feeling, it's nice knowing she cares! I'm prepared to continue to work on myself and I look forward to my next tuning session.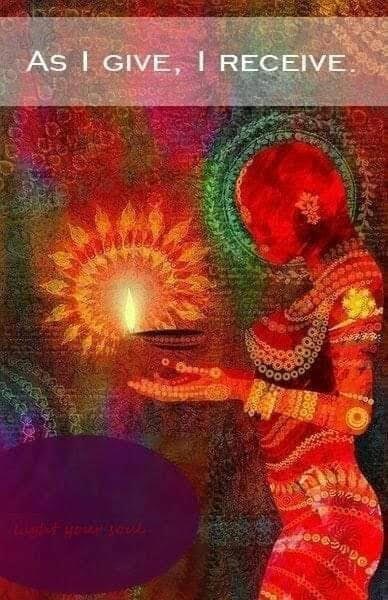 "I was so moved and healed from my session with Vicki. From her warm greeting to her deep professionalism and generous heart, it was like being taken in by a great healing force. My tuning session was so uplifting and relaxing, that I was able to release deep inhibitions and old pains from my past. I am now able to step into life more fully with fresh new energy."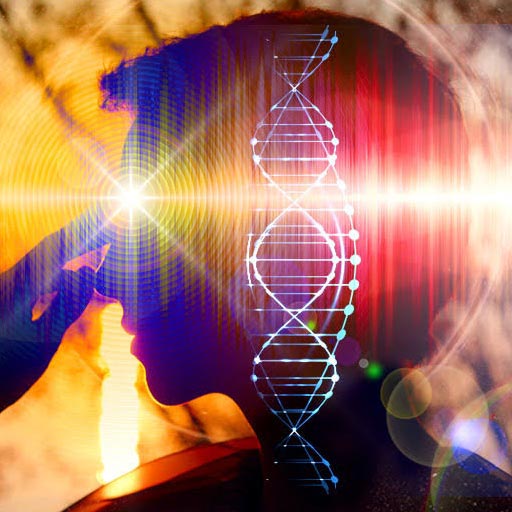 My tuning experience was so much more intense than I expected. I was told everyone's experiences are different, and my tuning would be specific to the energies in my Bio‑Field. Beforehand I shared with her some of the areas of my body that hold tension: my right arm around the elbow, pointer finger, foot, and middle two toes. As she guided me into a meditative state my eyes were closed and I drifted in and out of consciousness. Despite the moments where I was conscious of what was going on, I saw insanely trippy imagery flash in and out of my mind's eye. I had no control over what I saw, and it helped me mentally "let go", and just experience without trying to figure out what these images meant. In my unconscious state, I went on several vivid journeys; one of which was a reoccurring dream I've had for over 20 years. A dream that always ended with death now had an alternative ending where I was able to escape my fated death. Of course, this dream is symbolic of some deep-rooted issues of mine, and so this new alternative ending felt like a resolution or cleansing of those traumas holding me back and, in a sense, killing me. During all of this, I could feel the vibrations flow throughout my entire body, and felt my tension areas react somewhat violently as my foot, arm, and hand twitched and jolted. It felt like the energy wanted to flow freely but was being blocked – and this felt painful for a period because it had a hard time letting go. She spent extra time in these areas and was able to successfully clear the blockage, and thus the pain. It's been 8 days since my tuning, and I have not had any tension or pain in these areas. I've also felt quite neutral, indifferent, and fresh. I was having a really hard time getting rest prior to my session, and every night I'm now sleeping deeply and getting meaningful rest. Believe it or not, I had minor UTI days leading up to my tuning, and the next day it was gone without doing anything new to help it. She said many of my chakras were imbalanced and were cutting off energy flow to my lower body. I believe that balancing my chakras and clearing out all that tense energy contributed to my speedy recovery. I will definitely be returning for additional tunings!!!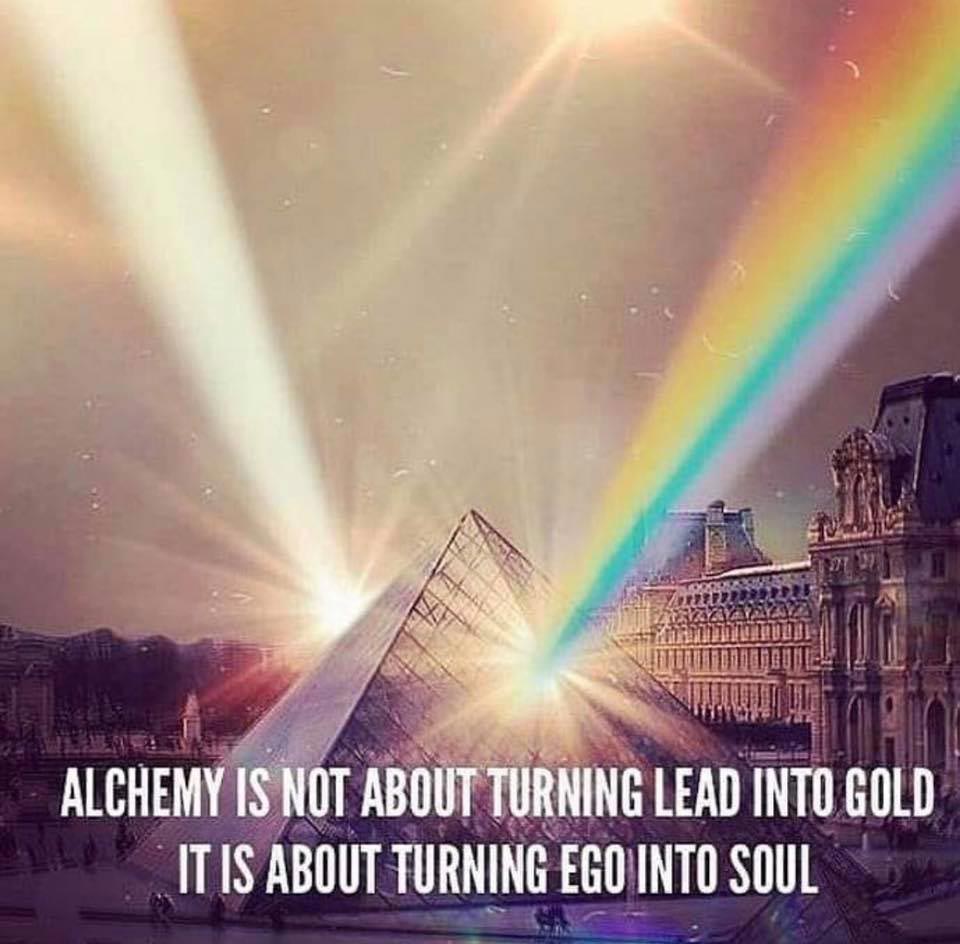 I had heard of Bio‑Field tuning from my brother in California. It helped him so much, he got certified to be a practitioner. Vicky is the only one in the San Antonio, TX, area, where I reside.

Walking in I had an idea of what to expect, but I was overwhelmed with the level of comfort, peace, and love, Vicky exuded. The way Vicky welcomed and engaged me with conversation and ease, made me feel very comfortable. Quicker than I expected I was able to relax in a way to allow the energy to flow. I knew I was off balance and needed tuning because of a lot of grief I had endured throughout stages of my life. I could physically feel negative energy leave my body. I was literally lighter by the time I left and got home. I have to admit crying in my husband's arms when I got home, but it was out of relief, in heartfelt gratitude. It was cathartic, a cleansing. I needed the tuning to help me let go of a lot of anger and pain, and I was so grateful I had spent almost 3 hours with Vicky. She cleared and opened my soul so love could flow freely. Almost a week after, and after a couple of minor moments where I remembered how to brush off little things that aggravate me, I can say I am calmer, aware and awake. I have paused to reflect in anticipation of forthcoming challenges, and I feel more intuitive and prepared to face what may come. I look forward to the next time.

Thank you so much, Vicky. Peace, love, life.~ Jessica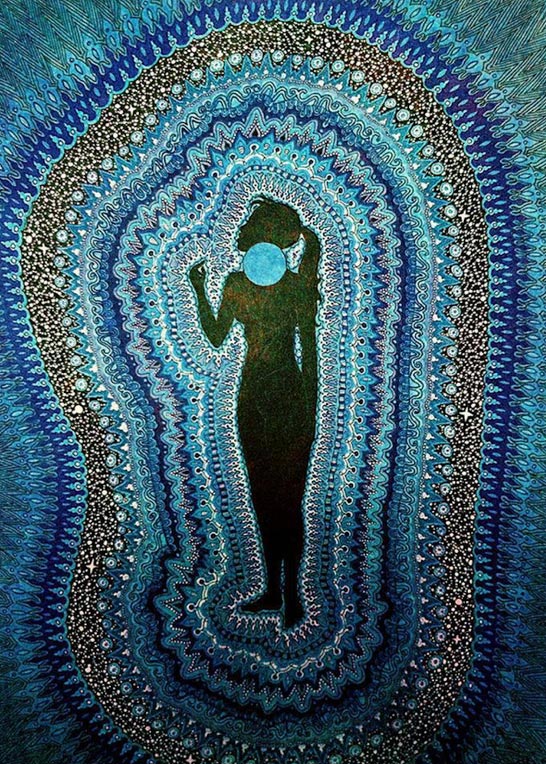 Not knowing what to expect, I came to this session with an open mind and heart. Vicki guided my body and mind through deep relaxation and took me on a journey. I had never before in my life felt my body in the way that the tuning made me feel. It was as if I could literally feel the chakras turning in alignment throughout my core; that was an undeniable feeling. But the surprising effects came in the days following my tune. My mind was clearer, it was easier to tap into intuitive thought and make decisions from a place of abundance rather than fear or scarcity. I was able to speak my mind more clearly and say things in situations that I would have been fearful of prior to my time with Vicki. I went into the session wanting to find answers on what to do next in my life and/or to receive confirmation if I was on the right track. I left realizing I have the ability to listen deeply, the answers are always there and it was easier to tap into them because the static in mind seemed to be calmer than before. It was an amazing experience and I will be back to see Vicki again for another tune.

Light and Love ~ Sally Bales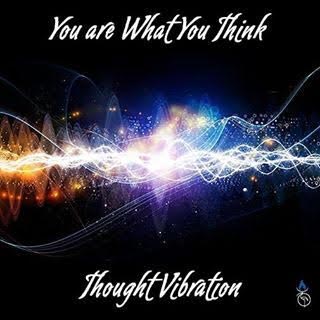 Highly recommend HB Vibrations for anyone who needs a spiritual, health, and mindset cleanse. I didn't know what to expect, but Mrs. Vicki is so heartfelt that you immediately feel at ease. I become easily overwhelmed by everyday stress and a week after my body tuned I still feel balanced mentally and spiritually. Overall I feel so relaxed, positive, and more connected to nature and those around me.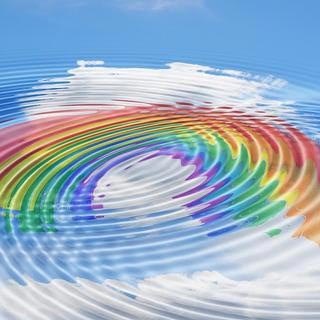 I had been having issues sleeping and feeling lost. Vicki was highly recommended to me by a friend. This body tuning thing has opened me to a whole new perspective of what energy is. I experienced many odd twitches in my body and magical swirling colors in my mind, and for a moment or two felt as if I was floating, while she was working on me, it was very powerful! I never realize that I stopped breathing. Vicki was very attentive to remind me to breathe, as she was along with me. I have never felt so peaceful and neutral. Nothing bothers me anymore and my mind is still. I have never known this. I have slept like a baby since the tune. I highly recommend this service. I know I will be learning more about my energetic body, which she shared humming sequences to balance my chakras and visualization sequences if I get stressed. I will definitely be visiting Vicki for tune-ups. Thanks again, you are the best!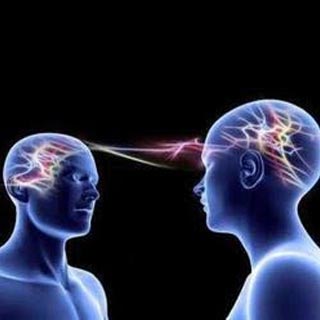 Vicki is not only an amazing practitioner but a joyful spirit and presence as well. You will leave your Bio‑Field session feeling cared for and taken care of, and once again ready to take on your world, in more perfect balance. I have had several tunes, Vicki is consistent. Thanks girl!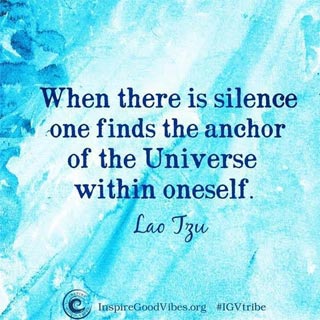 I just want to thank you for last Monday. I have noticed a remarkable shift! Can't wait for my next session.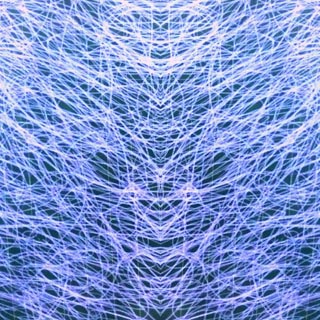 As a massage therapist I have experienced many types of bodywork, but nothing compares to this. Vicki has such a unique gift for sensing energy blockages. I was blown away how she not only found those hard times in my life right on its timeline, she was able to sense what they were about, she cleared them with beautiful words and loving care along with her expertise of using many tuning tools, crystals and visualizations. I highly recommend her.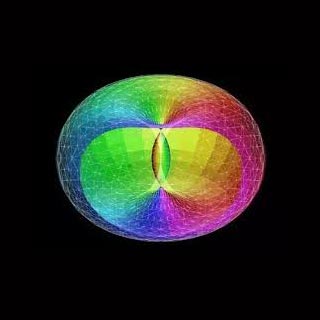 I had to write to you and thank you again for last weeks session. This past week has been amazing. My entire energy system is so much lighter from having been released from "stuff". I have an overall sense of well-being and feel strong! Thank you so much.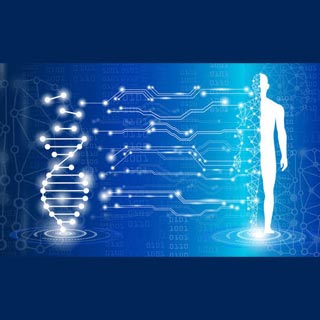 I went to Happy Body Vibrations with little idea of what to expect, even a bit of a skeptic. However, Vicki took the time to explain the process to me, along with the science behind it. What I experienced was transformative! It was as if a fog I didn't even know I had been living in was lifted. Since my session, I have had more energy, better focus; overall more clarity and productivity. I just feel more "present". In addition, I have been less anxious and more confident as I deal with the challenges of daily life. Thank you, Vicki! Holly Davis, Ph.D.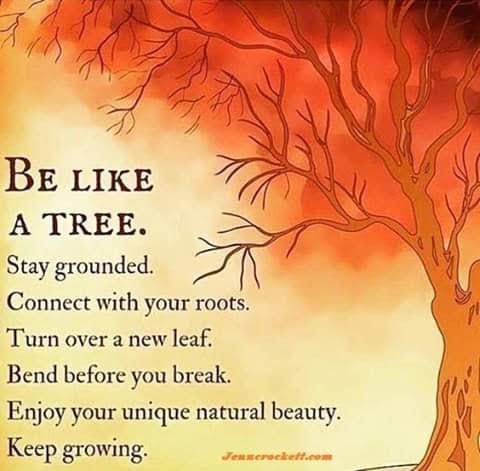 I loved my distance tuning from Vicki Stephens‑Jackson. She is highly intuitive, sensitive and aware, so she was able to easily sense what my body needed. She picked up on some issues that seemed to be with my 3rd eye area and tuned that. I realized afterward that it was really about my right ear, which I've had some problems within recent years. After the tuning session, my hearing was better, and my occasional tinnitus was gone. I also felt much clearer and had more energy for days afterward. I highly recommend Vicki! xoxox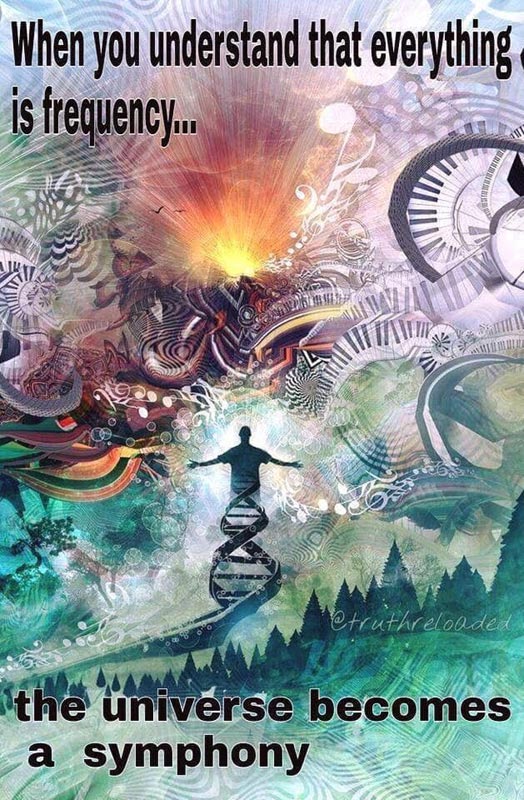 I have had 3 sessions with Vicki, it has helped my PTSD by calming me down, the ringing in my ears is gone. I would have never believed in this if I had not tried this. I was desperate. This experience has opened my mind to energy healing. Everything in my life has improved, my relationship with my wife and family. I am so much calmer than before. I highly recommend her and I am eternally grateful. Thank you!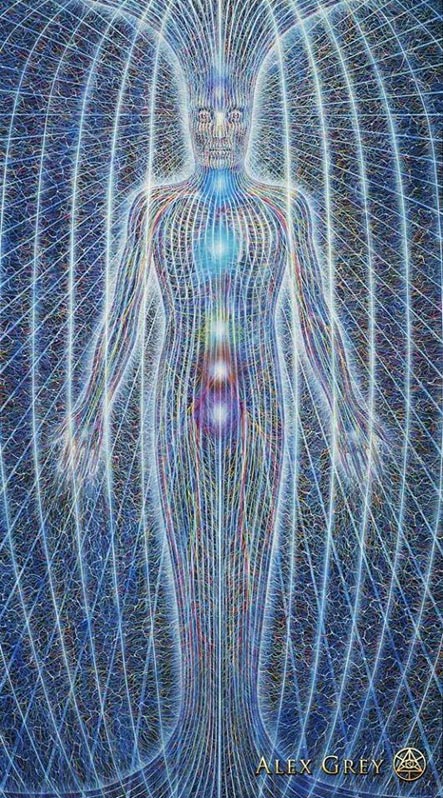 - My tunning fork session with Vicki was short of magical!

I booked my appointment to see Vicki after I was guided to find a practitioner of this healing modality in San Antonio. I showed up thinking I was too early and found Vicki was already outside, waiting to meet me. We went inside and she explained to me the nature of this healing modality and what was to happen on the table as well as what the recipient could experience and expect plus plus plus! The recipient was to experience the treatment and fill in the details of that experience that is by its nature very unique for all of us. With no more questions, I was ready! I had the feeling I had known Vicki all my life. This is how easy she is. She is very friendly and very real.

and so we began our session. Vicki accommodated my body well on that table and made me feel right at home. I noticed a few of the many sacred objects that are displayed into that beautiful room and my eyes were fixed above the ceiling where there is a tree full of branches, immersed on a starry blue sky... she started her work with a light touch and playing of her instruments. She advised me to breathe deeply, something she was also doing. Soon I witnessed my body started to vibrate to the tune of the sounds. I could feel an internal expansion of my being. Sooo expansive that I may have gone out into the gap. I lost track of time. She finished and I was very relaxed. Upon getting off of the table I experienced a sense of lightness. My energy felt regrouped as I could experience myself in present time. There was this sense of internal joy and strength I can't describe. I do recommend Vicki's work and will definitely go back to Vicki for periodic tune‑ups. I feel very fortunate to have found a professional practitioner of healing sounds in this land. I know there is distant work but when possible I prefer the one on one approach. Therefore I'm thrilled Vicki is in the same town and I can drive and go see her when my energy needs to return to the center. Namaste to Vicki and Namaste to all!
Patrícia Lloyd - Yoga teacher - San Antonio Texas.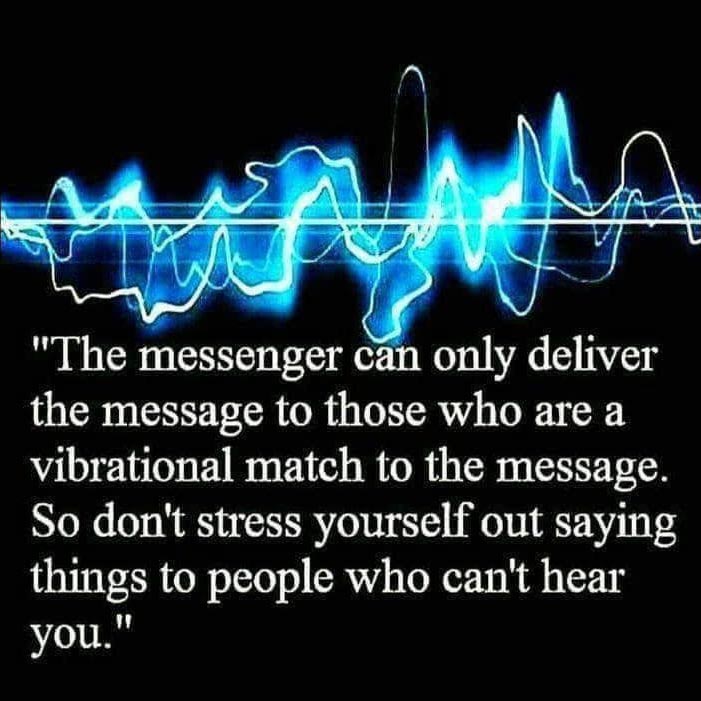 - Vicki Bio‑Tuned my 12‑year‑old son and me. It was an experience unlike I've ever had before, I felt calm and completely relaxed during the session. Afterward, I felt so much lighter, I can't wait for my next session. At one point during the tuning, I saw white light and images trying to come through. When I went back to work I felt more focused than I have had in a long time. I normally feel anxious or worried. I am now honestly in the present moment. I watched my sons session and was very surprised at how his body was reacting to the tuning, he was twitching and jerking and had tears streaming down his face and he didn't even realize it. He told me he felt like he was floating. Since the tuning, he has been happier and NICER to his siblings and talks positive. Just an overall amazing experience and we will definitely be going to see Vicki again. I can't thank her enough!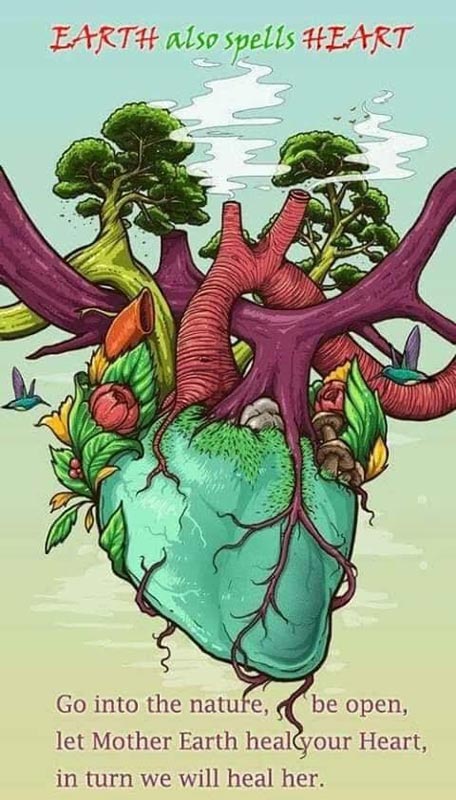 - After learning about Bio‑Field tuning I was anxious to experience the benefits first hand. On my first visit with Vicki, she took a considerable amount of time to get to know me and listen to my issues and concerns. That alone was impressive to me in this world of hurry up and get done. I presented to her with issues with my foot, stomach, and shoulder. Vicki used tuning forks but also incorporated other modalities of sound therapy to give me an absolutely amazing relaxing and healing experience. The issue in my ankle was completely resolved, and my stomach issue and arm pain were greatly improved. Several weeks later I scheduled another session in which the outcome was every bit as impressive as the first one. My foot pain has totally vanished. I had been rolling my foot outward, thus creating pain and discomfort in my ankle. After the first session, I immediately noticed that this posture had completely corrected itself and to this day has remained that way. Other than some slight issues with my rotator cuff, my arm is pain-free. These are issues that I have been trying for years to heal with medical doctors and even other alternative methods. I'm still working on the stomach issues, but there has been much improvement. Had I not experienced Bio‑Field Tuning first hand and been witness to the amazing benefits it has, I would have never believed that sound could have such a profound effect on your body and well being. Vicki is one of a kind! I drive an hour to see her, and it is well worth it!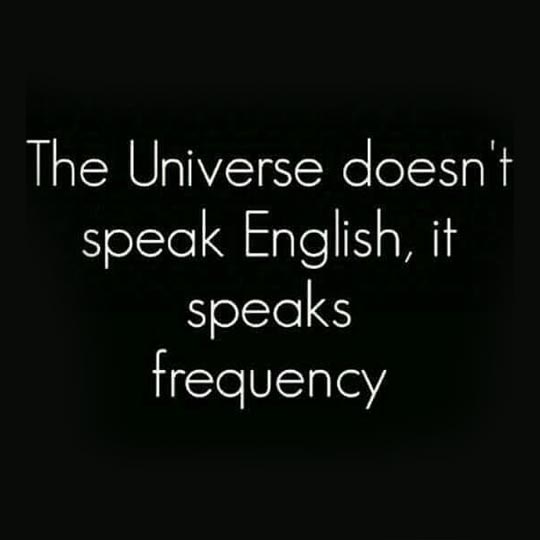 - Mothers testimonial for her 9 yr old son. You will never understand how much I appreciate what you did for Manny. I'm laying here feeling overwhelmed with so much happiness that I can't help but let my tears stream down my face. There's a new profound light in Manny's eyes that I haven't seen in years. He was filled with so much happiness today, and I have you to be so utterly grateful for. Thank you from the bottom of my heart for helping my baby find his happy place again ❤️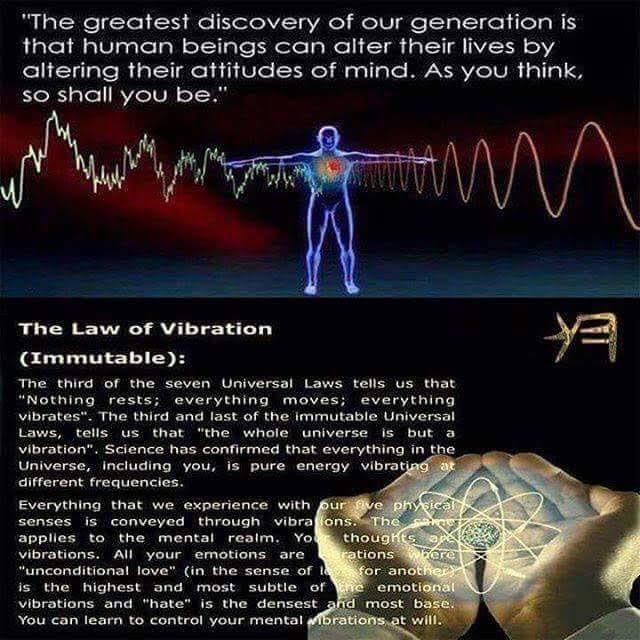 - My experience of energy tuning at Happy Body Vibration was pretty much mind-blowing, not to mention very relaxing. Vicki truly cares about her clients and wants nothing more than to help them along their path to healing and to connect with them on a deep level. She is so attentive to her clients and gives the time, care and attention that is needed for each person. Vicki is extremely knowledgeable and caring. During my first session, Vicki was able to facilitate opening up some of my chakras and worked on clearing out some past traumas in my energy field. I experienced no pain during this process. Quite the contrary, I actually felt deep relaxation and energy during my session with Vicki. Afterward, several people asked me questions about what had changed in me, they said because I seemed so much more calm and peaceful than usual. Since my tuning, I do feel more calm, less stressed, more confident and assertive and have an overall sense of well‑being. I highly recommend Vicki and the invaluable service she provides. I will definitely be going back regularly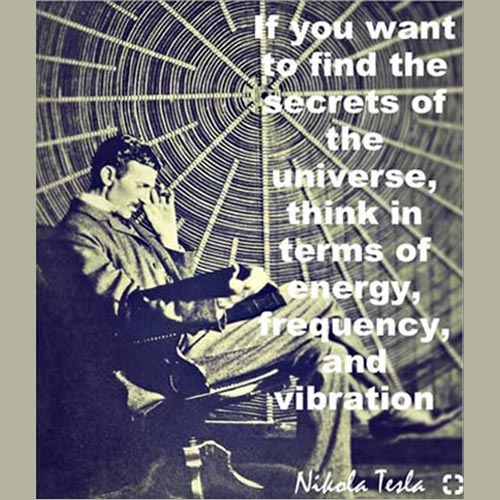 - I didn't quite know what to expect when I entered my Bio‑Tuning session, but I left knowing I'd do it again. It was so relaxing and rejuvenating. While on that table I saw things behind my eyes that when Vicki began tuning were moving and swirling around. I swear my third eye was opening and closing and opening again. I ended up crying at one point because I felt a sort of release from my past. When I left I felt so calm, healed and at peace. I also felt a kind of energy I haven't felt since I was a child. I will definitely attend another session. Thanks, Vicki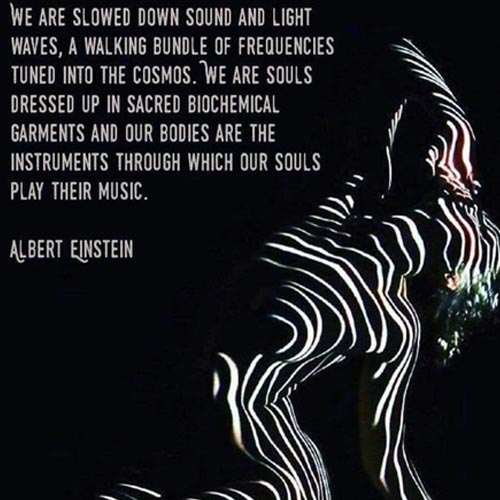 - The feeling of the Bio‑Tuning was great. Throughout the day I felt very light afterwards, like this weight was lifted off my soul. During the tuning part I felt the right side of my body shaking, which that was the side that needed work. It was a very relaxing and unique experience. I would really love to do this again and would recommend this to anyone feeling lost or feeling like the world is on their shoulders. Thanks Vicki I can't wait to see you progress in this, it fits you perfect. See you this afternoon!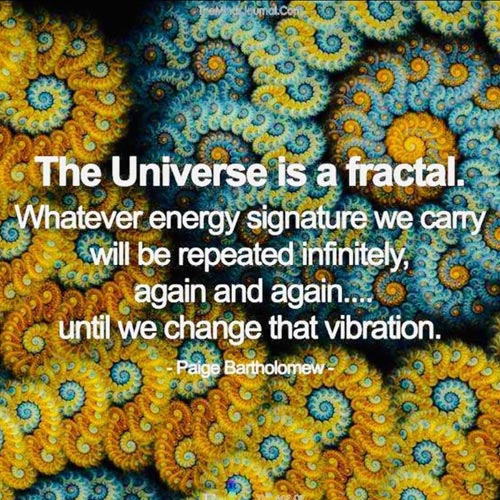 - I'm the calmest, most relaxed I've been in a while. It is amazing how moving through our energy can release unknown tensions. My body was so relaxed I could not resist I went to sleep. Brian, my husband could not believe I did not snore. I snore every-night.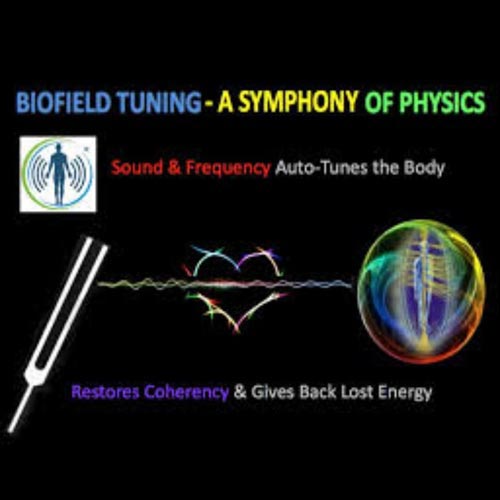 - Before my session started I informed Vicki that I had something going on in my throat. It felt like it was hard to swallow food or liquids. It felt like there was something stuck in my throat and making it hard for things to pass through when I swallowed. I also told her how my neck and my shoulders felt tense more than likely due to stress. During my session, I became really relaxed. Even more relaxed than when I get a massage. I felt very calm and almost fell into such deep relaxation that I almost fell asleep. When she was working on my throat chakra it felt like she was pulling a thick, sticky substance out. Instantly, after she finished work on my throat chakra, I was able to swallow without any problems. When she was working on my upper back and neck, she targeted a spot under my right shoulder blade. When she touched the tuning fork to this spot it felt like a knife going into it. It made some tears swell in my eyes. But by the time she ended her work there, there was no more pain and it felt like energy and blood flow was opened. I felt like there was a light that burst out and around my body when she was working with my Earth and Sun Stars.
After my tuning, I felt really light. Like I was a feather floating down from the sky. I felt calm and at peace. I felt like the energy that had been trapped, which I didn't even know about, was free to move around and raised my vibration. I felt a rush of life in me. That I could do or be anything. Since my tuning I've noticed I have way better mental focus. I can work on 1 task without being sidetracked or feel like my mind is boggled. I don't have 100 things racing around in my mind at once reminding me of things I need or want to do. I'm still not having any problems in my throat and swallowing. I feel more than I did before. Meaning, as small as just feeling happy.
It's like my feeling of happiness is intensified. Also, my gut feelings about things. It doesn't just feel like butterflies in my stomach, more like an elephant stampede. I'm not sure exactly what this means yet but I'm seeing the numbers 1 a lot, such as 11:11 or 1:11. 80% of the time when I look to see what time it is, it is one of those 2 times. I loved my tuning and cannot wait for another session.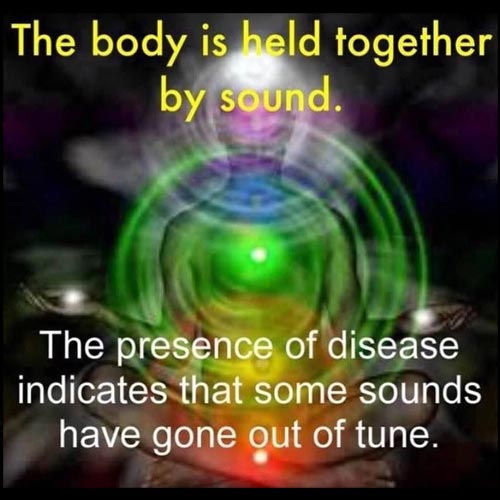 - Felt as if the sound waves were massaging and wringing out pressure points. At certain points in my body, waves of cold seemed to move through a part or section that was being addressed. After my sessions I noticed I felt like I had been stretched in both directions, I felt light and yet grounded at the same time. Will definitely be coming back for more treatments!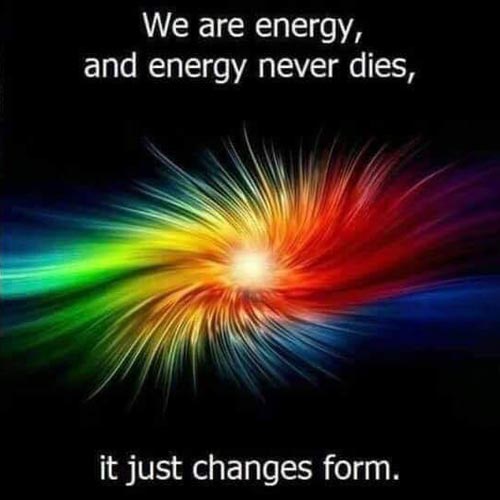 - My session with Vicki was a special experience. I have had many massages but the light therapy was a beautiful and awakening enlightenment for me. I was extremely relaxed and when it was over I felt a tremendous amount of weight lifted from me. Healing in a way that cannot be described. Only experienced. Vicki is very knowledgeable and trusting in what she does. I highly recommend her. I look forward to my next session.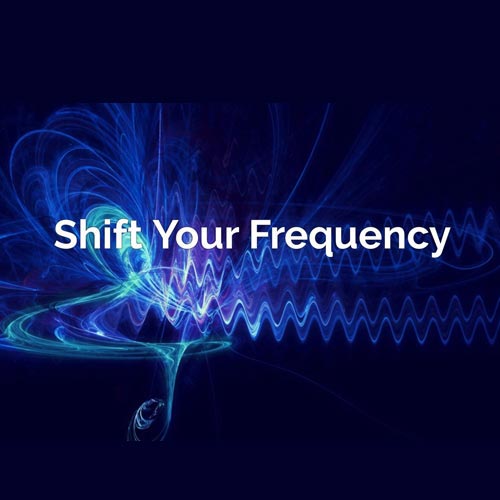 - During my visit with Vicki, I was unsure what was happening to me, she was very aware of my panicking moments and was able to soothe my anxiety in a loving way, which made me feel secure and held. It is hard to describe what happened in my session, I only can tell you I have never been so deeply relaxed and at peace. I feel so still and calm. I never realized I was carrying around weight or invisible energy patterns around my body but I can definitely share I feel light as a feather, and that it was amazing. I will do this again. Thank you, Vicki, for your care and knowledge.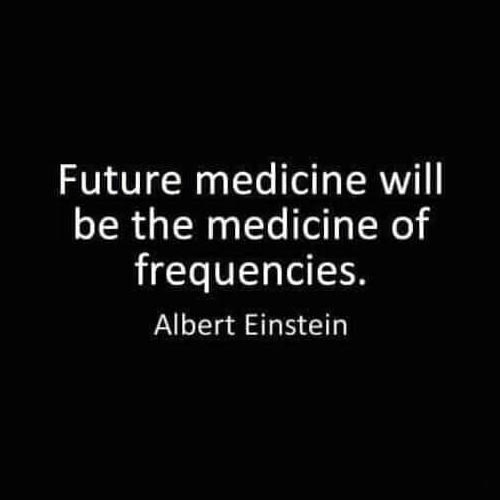 - This form of therapy is to be one of the most interesting and beautiful ways of unlocking a sense of peace internally and healing externally. This took me to a place to combat my fears during the process, creating relief for peace. During the process, you can feel these frequencies tapping into your emotions and parts of the body that are weak or injured. These frequencies definitely had healed my joints the day after, I felt more loose and fluid with my movements. The greatest experience from this form of therapy is its way to heal the mind and body in which other forms of therapy can't seem to do just after one session. I wouldn't choose any other form of therapy. I believe this will be the greatest healing tool for our generations and the ones to come. Although it is quite indigenous to our society. An ancient medicine. The old ways always find a way to the new ways to heal again.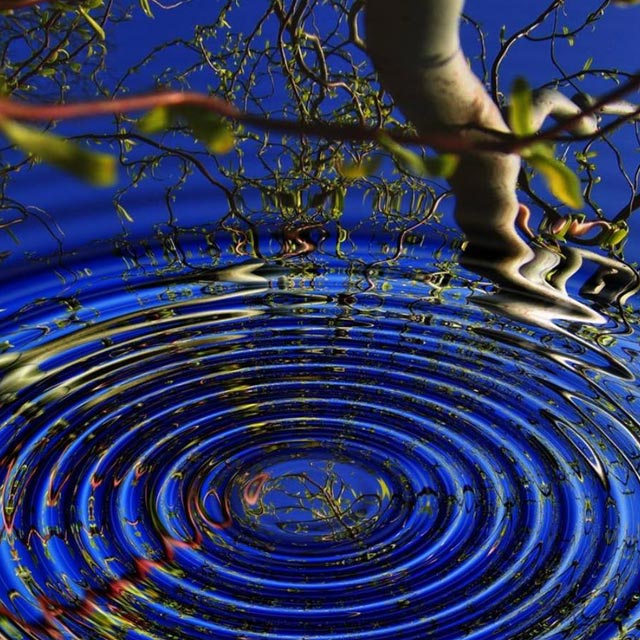 - After going through a rough few months, I knew I needed something that would help unravel my hurt and provide peace. I had no idea what to expect when I was referred to Vicki, but I was immediately sure that I made a great decision in making an appointment with her for the Bio‑Tuning session. She was sincerely empathetic, generously welcoming, and passionately knowledgeable about the Bio‑Tuning process and provided me with all of the information that I would need to not only have the best Bio‑Tuning experience but also how to prepare my mind before and care for my soul afterward. She was able to identify trigger points around my body that were rooted in deep hurt from a traumatic experience that I had been through, throughout my life and gently push through them toward healing. This is the most aligned and peaceful I have felt in months. Thank you so much.💛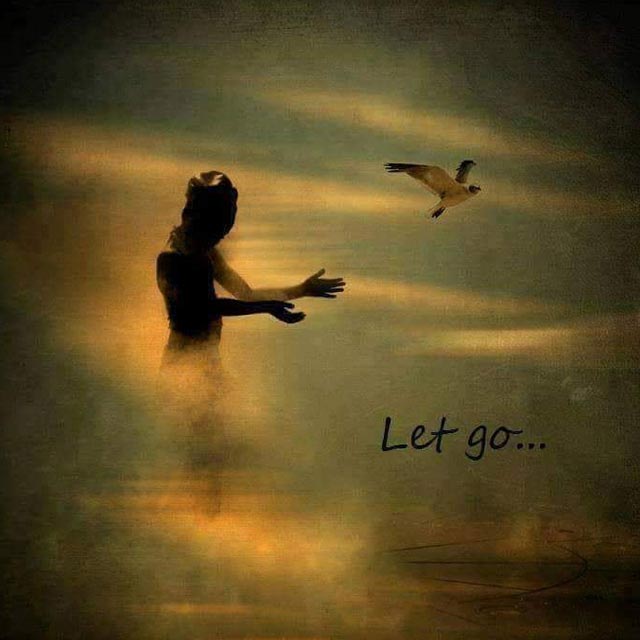 - Thank you so much for the distance tuning session last week. It was amazing. You are able to really tune into the important times in my life and help release stuck energy like no one else. You are the best. Keep up the great work.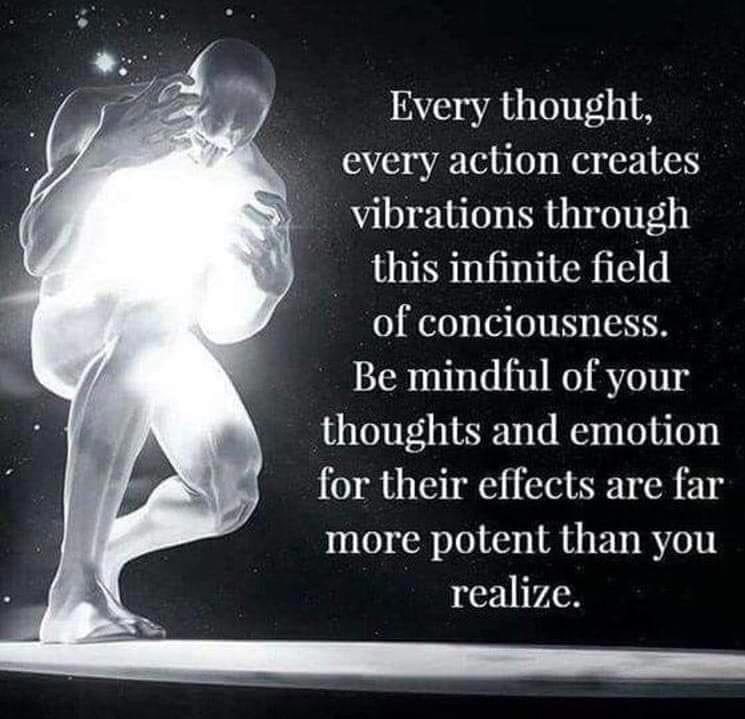 - I've never felt more free from fear in my entire life. Through this crazy journey, I've come to many realizations about myself and my surroundings. and with this realization, I see that there has NEVER been ease or weightlessness in my life. There has always been a weight. Whether it be alcohol, drugs, pain, struggle; along with emotional trauma and mental issues I've never dealt with as an adult. But I truly see now that these strongholds aren't so strong. With the help and empowerment from and through Vicki; I've come to see that this experience is something I will utilize for the rest of my life. The unknown doesn't have to be unknown. and to be able to let go and really release this unknown tension is something I thought I could never do. But I can finally see the bigger picture and my happy place will always remain inside me and within reach. I've been seriously grounded, and for the first time, I feel as though the weights are lifted, the light bulb turned on, and my fears are all subsiding. Thank you so much for opening my heart, letting me see the true beauty from within and out. So grateful for a new perception as well as, all the kindness and support. It's a new day!!!! Thank you a million times!